The elongated build-up the Manchester derby will come to a crushing crescendo on Monday evening as the Premier League's leading pair square off in a game in which so much is promised.
In a game of such magnitude we've been assured free-flowing attacking football, with the game acting as a microcosm of the pair's season; swift and decisive in the final third, while uncertain and nervy at the back. Perfect ingredients for an entertaining evening.
At least if you ask Mike Summerbee, part of the last Manchester City side to win a top flight title in 1968, the derby will be brimmed with attacking intent.
"City will go for it, but I think they both will. United always play an attacking game and so do we, he said.
While I don't want to throw around accusations of bias towards his beloved City, Summerbee must be stating what he wants, not what he thinks. There's little doubt that neither side will be going gung-ho, even City, who must win if they're to claim their first title for 54 years, are liable to be conservative for parts of the contest.
As for another promise, with the destination of the Premier League title being decided at the Etihad Stadium on Monday, it's likely we'll be disappointed once again.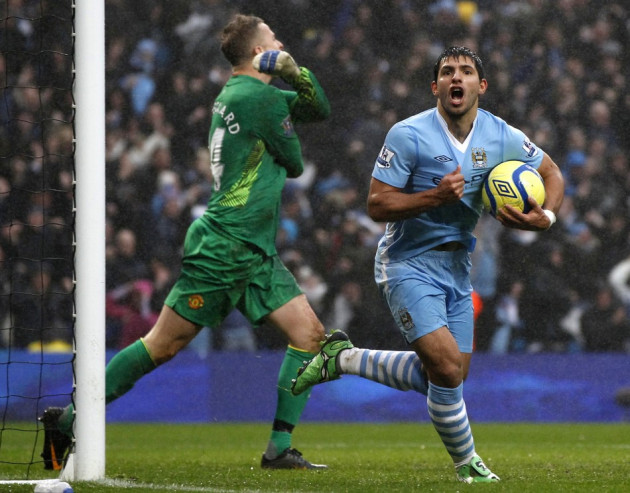 The way the season has unfolded to date proves that another twist lies in wait in the final two games of the season. City face a trip to Newcastle United next weekend, while Manchester United's own visit to the north-east to face Sunderland on the final day provides the toughest tests for the duo.
Obviously, should United beat City then that truly will be the final nail in their neighbours' title coffin and thereby make any thought of the final two games playing a decisive part irrelevant as the club cruise towards their club's 13th Premier League success.
However, with City having recaptured their mojo which saw them dismantle United at Old Trafford, Roberto Mancini's side must be considered big favourites. When the pressure has been on, his team have often produced, namely against Tottenham Hotspur in January and against Chelsea last month. I expect them to do no different on their own patch.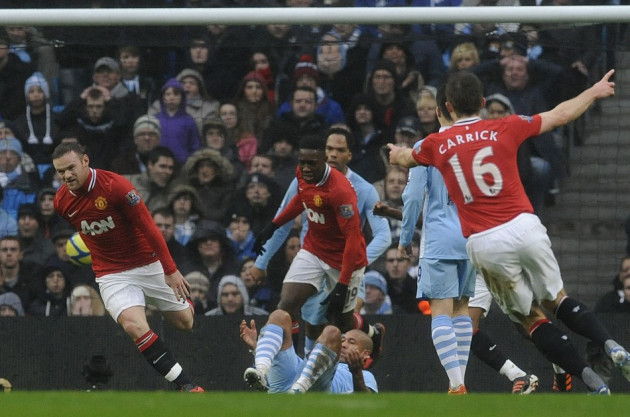 United face a tricky task, judging when to take the game to City and when to allow the home side to dictate. Sir Alex Ferguson's men have a tendency away from home to play a passive style which sees them meander through games, and when they're asked to react, they're often caught short.
The final two games of the season work as the ideal safety net however. Newcastle's impressive home record and the sporadic battling qualities of relegation threatened Queens Park Rangers, albeit often at Loftus Road, will give United reason to believe they can finish top of the pile come the end of the season.
It's far from the ideal scenario for Ferguson's troops, but like so many of his players have already stated, defeat tonight does not mean the end of their title quest.
Attendees at the Etihad Stadium summit meeting might be hoping for tonight's game to be the final word in the title race. However, it's more likely to keep us guessing.