Manchester United 1-1 Bournemouth: Zlatan Ibrahimovic claims Tyrone Mings clash was accidental
Ibrahimovic, 35, could face retrospective action from the FA after his elbow on Mings.
Zlatan Ibrahimovic has denied that his elbow on Tyrone Mings was intentional during Manchester United's 1-1 draw with Bournemouth at Old Trafford.
Mings appeared to stamp on Ibrahimovic's head late in the first half before the Swede elbowed the Bournemouth centre-back during a corner.
Neither player was punished over the incidents by referee Kevin Friend, but Cherries captain Andrew Surman was sent off for shoving Ibrahimovic to the ground in the aftermath of his elbow on Mings.
Ibrahimovic told Sky Sports after the match that he was trying to win the ball and that Mings had jumped into his elbow.
"With the stamp I just felt something hit me behind my neck," the 35-year-old striker said.
"With the elbow I see it clearly, I jump up, I jump high, I protect myself, same time I go for the ball and he jumps into my elbow.
"Hopefully he didn't get injured or something because my intention was not to injure, it was the opposite. It was to protect myself and go for the ball, and unlucky he jumped into the elbow. This happens many times so hopefully he didn't feel any injury."
Ibrahimovic denied that his elbow on Mings was payback for the centre-back's stamp on his head, saying that he did not know who had stamped him when it happened.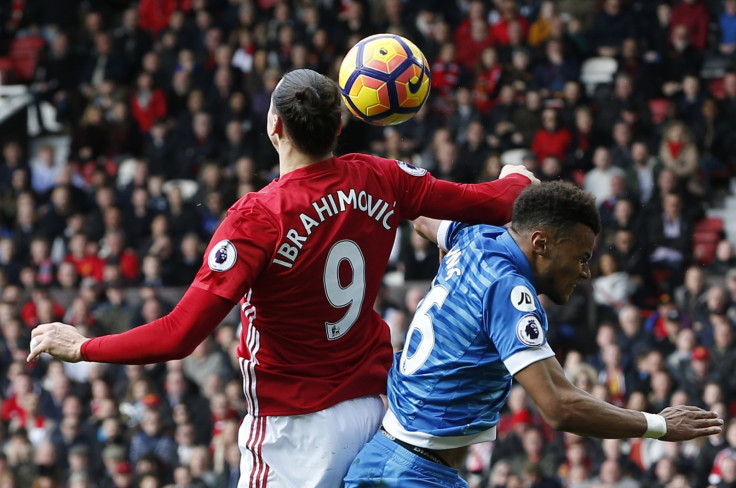 "Listen I didn't even know he stamped on my head in that moment. I didn't even see the replay. If it was him it was him. But that isn't something I think about because all the defenders, they try to stop you and me as a striker I try to score goals," he said.
The FA could take retrospective action against both Ibrahimovic and Mings should the referee's match report not include any mention of the incidents.
"The referee was there. If you ask me if I'm going to be happy if Mings gets a four or five-game ban, I really don't care," United boss Jose Mourinho was quoted as saying by ESPN.
"He knows what he did better than anyone, better than the referee the intention or the emotion of the moment."
© Copyright IBTimes 2023. All rights reserved.