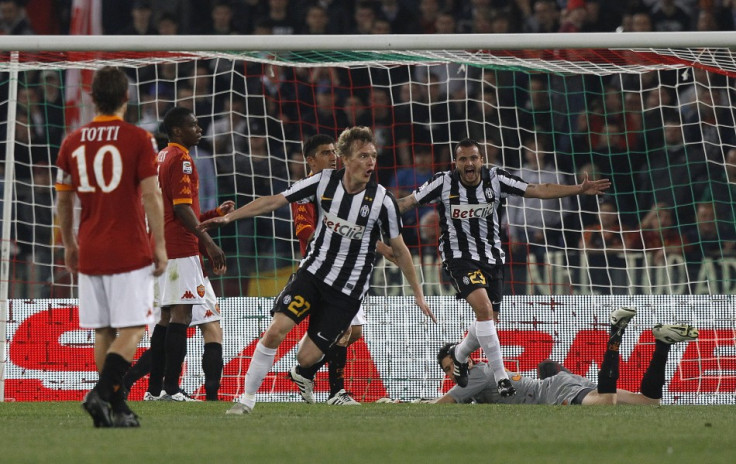 Milos Krasic has put Manchester United and Chelsea on red alert after his agent indicated the midfielder was open to a move to the Premier League.
Krasic, 27, has fallen down the Juventus pecking order under manager Antonio Conte, making just six appearances in the current campaign.
With Pepe and Mirko Vucinic preferred on the wings and the Bianconeri flying high in Serie A, Krasic has been linked with a January transfer to Manchester United after his agent revealed his client had already rejected two offers to leave.
"Conte doesn't want him anymore," said Joksimovic. "Milos has to play so the best thing we can do for him now is to find a new club.
"Chelsea and Manchester City made bids for him in the summer, but Juve turned them down. You never know what will happen, but both of those clubs have yet to adequately fill the position of right winger in their starting line-ups."
The Serbian international has long been on Manchester United manager Sir Alex Ferguson's radar and the Scot could be tempted to formalise his interest in January.
"Juventus must act quickly because while he is not playing, Krasic's price in the market is dropping day after day. Krasic must play and in one month's time we should have a clearer picture. We will see how the story develops from now until Christmas."
Borussia Dortmund are also monitoring the player, who has scored eight goals in 39 appearances for Juventus since joining from CSKA Moscow in 2010, but Joksimovic says the winger is unlikely to join the Bundesliga.
"My client has already turned down two offers and I don't think he would accept Borussia [Dortmund], mainly because of his wage. I don't think they can afford him," he said.
"His future depends on what happens at Juventus in the next months. If he starts playing regularly then he could stay in Italy otherwise he will have to go.
"He would certainly move to a top division like the Bundesliga or the Premier League."
Earlier this season Krasic admitted he was flattered by the reported interest from Manchester United but said he knew nothing about any contact between the two clubs.
"All the transfer rumours are just nonsense and I don't want to waste any time on that," he told Sport.
"Both clubs mentioned, Manchester United and Borussia Dortmund are big clubs and bring great honour, but neither I, nor my manager, are aware of anything of it.
"But even if there is some truth in it, that wouldn't change a thing, as all my plans are connected to Juventus."