Anderson says he will happily partner any of Manchester United's top midfielders, with the Brazilian keen to get into the new season injury-free and back to his best.
After suffering from a knee injury and hamstring problem last season, Anderson struggled to build on his positive performances for the Red Devils, and as a result the side struggled with their midfield options.
But as the 24 year old gets ready to join United on their whirlwind pre-season tour, he insists that he wants to show that he can step up and become a regular starter for the squad.
"I started last season with no problems but then I started to feel my knee a bit. It's just one of those things - some players have injuries and others don't," he explained to the United website.
"It's unfortunate it happened to me but I just got my head down and worked as hard as I could to get back. And when I came back I thought everything was fine, but then I had more bad luck. I'm just focused on staying fit now and doing my best to work hard and give 100 per cent for the team.
"I feel good. I had a nice holiday and I've had no problem with my leg. This season it's very important that I don't have any more injuries."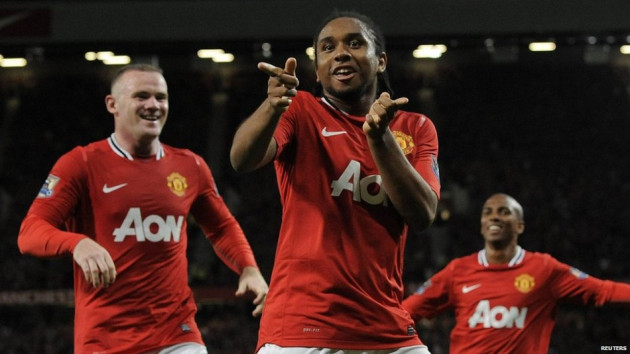 Before Anderson's problems last season, the former Porto man looked to be forming a partnership with Tom Cleverley that was full of potential, but he insists that he will adapt to play alongside any of United's top men in the middle of the park if Sir Alex Ferguson requires.
"I really enjoyed myself at the start of last season," he said. "Me and Tom did well, but I enjoy playing with all the midfielders - Carrick, Tom, Scholes.
"I don't mind. I just want to play and feel good. And I want to stay fit. Hopefully I can get a run of playing, enjoy my football and help the team."
For United, next season will be particularly tough as they look to recover from the pain of losing the title to cross-town rivals Manchester City at the last minute.
But Anderson believes that the nightmare will motivate the side to push themselves harder than ever before, and serve as a lesson over not letting their guard down like United did when they were eight points ahead of City in top position.
He argued: "We mustn't forget we did very well last season in the league.
"The Champions League was very disappointing and we want to do better this time but with the league the difference between us and City was eight goals. Hopefully things will go our way this season.
"We had so many injuries last season, and bad injuries as well, to lots of players. Some were out for a couple of months at a time and some longer. That definitely had an effect on our title challenge."