Sir Alex Ferguson insists that Anderson will get the chance to prove himself for Manchester United this season, though the Scot admits that the midfielder has been unlucky with so many players available for selection.
Anderson has struggled with injuries over the past year, and after recovering and putting in a successful pre-season, the Brazilian had hoped to show that he was worthy of starting spot in the Red Devils' line up.
But as competition for a midfield spot continues to stay high, and Paul Scholes keeps acting as a game changer when United need it most, Anderson has found himself with limited chances on the pitch.
Ferguson believes though that he will play a big part in the side's campaign, and that the midfield selection issues are a problem of the best kind as he considers his options.
"Anderson is a difficult one to leave out but I don't think there's been anything wrong with the form of Paul Scholes or Michael Carrick, which makes it difficult to involve other central midfielders when there's always a desire to play with two wide players," he told the United website.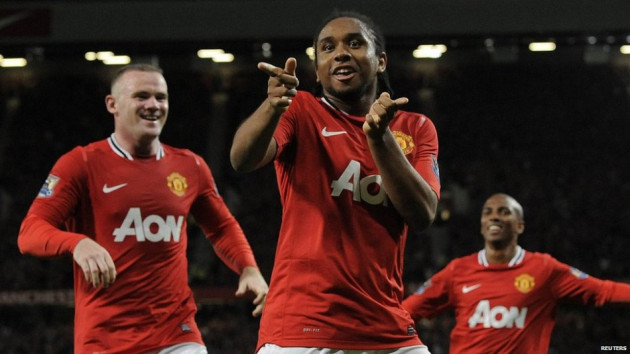 "Anderson has done nothing wrong. His pre-season form was terrific and he's a top player, but I still think that Scholes is a great player.
"With Darren Fletcher, Tom Cleverley, Anderson and Nick Powell, it gives me a lot of different options."
Anderson has long been believed to be a future star for United, but his patchy performances have left him running out of excuses as he aims to show Ferguson that he can be a force in the middle of the park.
And the 24 year old wants to prove this season that he is worth his place in the squad despite a shaky time so far.
"This season is very important," he explained. "I need to prove what I can do. I know the boss and my team-mates believe in me, I've just had bad luck. Hopefully I can get a run of playing, enjoy my football and help the team [win trophies]."