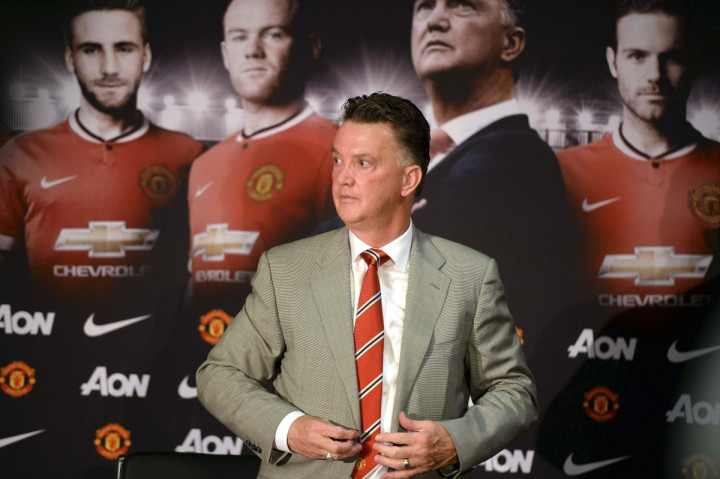 The dawn of a new Barclays Premier League season is upon us. This weekend signals the start of another 38-week campaign – and a term that could define Manchester United as a brand.
Last season didn't turn out too well for the Old Trafford team but off the pitch, they have gone from strength to strength.
The appointment of former Netherlands coach Louis van Gaal will be seen by fans as putting a bleak, brief stint under hapless David Moyes to rest.
And it's not just football-related activity that has piqued the interest of many.
The Red Devils recently signed a record-breaking kit deal with Adidas, despite coming off the back of a season that saw them miss out on European football for the first time in 24 years.
The red half of Manchester signed an astonishing £750m (€950m, $1.3bn) 10-year deal with the German brand to become the club's official kit supplier – dwarfing Real Madrid's previous record deal of £31m a year with the same sportswear firm.
Does this mean that Manchester United are still as an attractive offer when it comes to commercial viability?
Or is it more that Adidas is desperately trying to reconquer some of that much-coveted market share, which has slowly been seeping away into the welcoming hands of US powerhouse Nike?
A bit of both according to Sean Hamil, director of the Sport Business Centre at London's Birkbeck College, who told IBTimes UK the deal represents a bit of a risk for the World Cup sponsor - but it's imperative English football has a strong Manchester United.
"Some could see it as a sign of weakness, [Adidas] need to be big in European football. Adidas are taking a gamble that actually United will reassert itself," he said.
"We already know from [Premier League chief executive Richard] Scudamore's comments early in the year that he feels that the Premier League has diminished as a brand with a weaker Manchester United.
"So all the commercial people, the sponsors and the league, they need in order for their business models to have a strong Manchester United."
But what was it that turned the club into this money-making machine?
Looking at it objectively, despite the criticism they get, you would have to say the club's owners, the Glazer family, have been instrumental in turning Manchester United into a ruthless money-pot.
And it's not so much about who they are but more so where they're from.
The United States is one of the best nations in the world at exploiting sports teams for money. The major leagues see the best talent goes to the top teams, coupled with an aggressive redistribution of income as a result of salary caps and drafts, making it a sound investment. A thought process that the Glazers have adapted to English football.
American football, basketball and baseball are the biggest sports in the US, and the NFL, NBA and MLB are drenched with teams that are commercially attractive to potential investors. But with football - or soccer, as the Americans call it - that's not so much the case.
"The reality is that if you look at every team in English football, they're all loss making or their profitability is marginal," said Hamil.
United, though, fall into a different category. The Glazers and legendary manager Sir Alex Ferguson built a side that that defied the odds commercially as they constantly made a strong profit, year after year.
Although Hamil admits he is not the Glazers' "biggest fan", there is an element of respect for them.
"Their sponsorship success has been a fact that they've appointed some very good people," he said. "They have been absolutely exceptional in how they have generated commercial revenue.
"If you look at it in objective terms, the London teams should have the highest commercial revenue; they're in the capital. In theory you can draw from a match-day attendance who has a higher income, there's a higher concentration of high-end business to provide local sponsorship income. But actually, Manchester United drive the higher sponsorship income."
Commercial sponsorship deals were 42% of Manchester United's revenue last year and despite the aforementioned fact that United failed to qualify for this season's Champions League, they still managed to rake in huge sponsorship deals with the likes of Adidas and Japanese food company Nissin jumping on board.
Does this mean the red half of Manchester is indestructible as a brand?
"If you look at the trajectory, they have year-on-year significantly increased sponsorship revenue against all expectations," said Hamil.
But he criticised the Glazers, saying their management could contribute to a possible downfall.
"I don't think any brand is indestructible," said Hamil. "What [the Glazers] have done is taken an existing brand and they've monetised it.
"The thing about these European sports brands is that they weren't designed by an ad agency, they've developed over a hundred years."
It's now time for United to make sure that, over the next 38 weeks, they do their talking on the pitch - and not in the boardroom - if they want to remain the top brand.