Wayne Rooney has had a small dig at Chelsea striker Didier Drogba, as the Manchester United man watched the Barcelona champions League match-up, hinting that he may be exaggerating fouls on the pitch with theatrical behaviour.
Chelsea won the game 1-0, despite the Catalan giants being favourites to dominate their English counterparts, and the sides are now preparing for the leg at Nou Camp with the Blues taking a crucial advantage.
But Rooney felt that Drogba's heroics had the shine taken away just a tad by the Ivory Coast international making a far bigger deal out of certain fouls than he should have.
"Drogba. Your (sic) a good player but pls get up," he tweeted to his 3.8 million plus followers.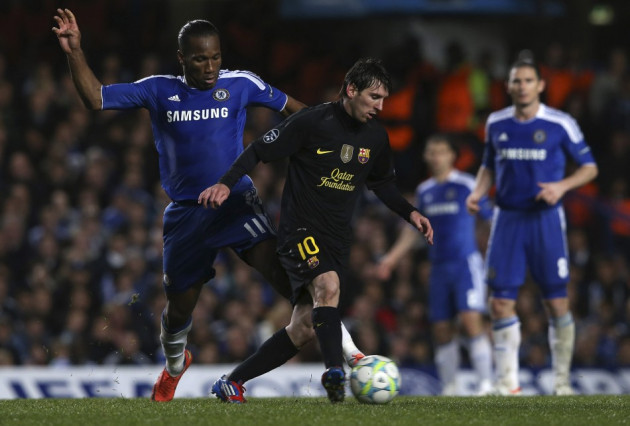 United were ousted from the Champions League in a fashion that shocked fans and pundits alike, with the Red Devils being knocked out of the group stages by Swiss side Basel.
It could turn out to be a blessing in disguise for United though, as they can concentrate all their energy on winning the title, but Chelsea's position against Barcelona would be one of envy for the English giants right now as they look closer than ever to getting through to the Champions League final.
Rooney accurately tipped Chelsea to win the match last night, tweeting before the game started: "Fancy chelsea to win dont know why. Hope they do win though."
While United are currently top of the Premier League table, and five points ahead of big spenders Manchester City, Chelsea are two points behind Newcastle in sixth place.
The Blues will have to be at their best when they face third-placed Arsenal this weekend, which will then be followed with just three days' rest before they travel to Barcelona for the second leg of the semi-final.