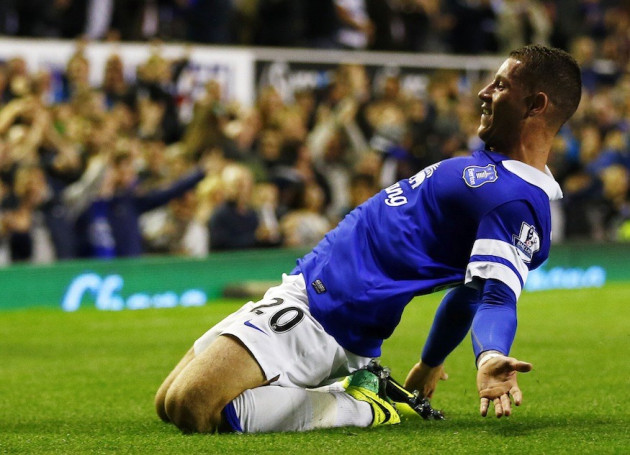 Everton manager Roberto Martinez has talked up Chelsea and Manchester United target Ross Barkley as being a gifted footballer, insisting he has qualities of a British, Brazilian and Dutch star all rolled into one.
Barkley was the subject of interest from a number of clubs in the summer transfer window but Everton were able to hold onto the 19 year old, who has featured for the side 12 times this season.
United and Chelsea were in particular believed to be mounting bids for the £20m-rated teen and as he currently trains with the England squad Toffees manager Martinez has talked up his chances of being a big star in the future.
"Ross is a really talented footballer," he told Talksport. "As a British player he is as talented as anyone you see.
"The balance he has with both feet is brilliant, and technically he's really gifted. You would see that technical ability with any Brazilian or Dutch player.
"He's a young man though and we need to allow him to fight through the normal process, which is gaining his first-team place and making sure he enjoys his football. At the moment he is doing that.
"I've been impressed with Ross' personality and character, he's such a humble boy, all he wants to do is listen and play. It's such a simple case with him. Nothing will phase him on a football pitch and, if you've have a talent like his, it's an incredible combination."
Jose Mourinho reportedly made an enquiry about Barkley in the summer while both Sir Alex Ferguson and David Moyes like the youngster's style.
And Martinez's comments will likely make the big clubs pay even more attention to the Englishman's displays as the January transfer window rolls around and both Chelsea and United look to build on their midfield options.