Jose Mourinho is keeping a close eye on Borussia Dortmund striker Robert Lewandowski, according to reports in Spain, with the Manchester United striker target continuing to impress in both the Bundesliga and Champions League.
Lewandowski has scored 29 goals for Dortmund this season, and the side are currently preparing to face Real Madrid in the Champions League semi final.
He is certainly the man to watch from the perspective of the Spanish giants, having scored six times in the competition already, including in the biggest upset of the tournament against Malaga in the quarter final, whereby Dortmund came back twice to win 3-2.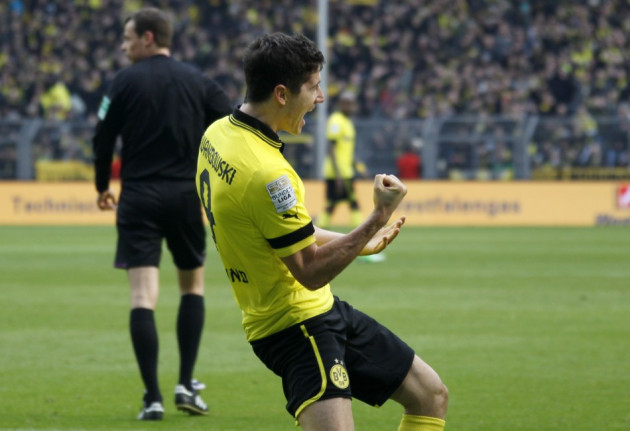 United have been monitoring Lewandowski's progress over the course of the season, as speculation mounts that Wayne Rooney could be set for an exit from the club, but now Spanish paper El Mundo Deportivo claims that the Poland international could be set to join Mourinho next season.
The Portuguese tactician's future is also currently in doubt, as reports suggesting he is set to leave Madrid this summer continue to swell. Chelsea and PSG are both believed to be in the fray for a future coaching stint, but wherever Mourinho goes, he clearly has found a special liking for Lewandowski's style.
The hitman's current deal at Dortmund runs until the 2014 summer, and the club confirmed at the end of February that he is unlikley to sign a new contract.
"Robert Lewandowski is not going to sign a new contract. We will have to see if he is going to be on the move in the summer," Borussia Dortmund director Michael Zorc told German Sky.
The 24 year old will certainly be high on a number of club's wishlists going into the summer if he doesn't sign a new deal before then, and Mourinho will get the chance to witness his skills first hand against his own side next week.