David Silva says he believes Manchester City can catch bitter rivals Manchester United in the table before the end of the season, with the Spaniard insisting that February is a realistic time frame to be able to pinch top spot as the season hits the business end.
City started out the season as favourites to lift the domestic title for the second time in two years, but United have so far been the better side across the board, defeating the Citizens in the derby and establishing themselves as serious contenders to take the trophy back to Old Trafford.
But Silva believes that that despite the current seven point gap between the sides, City still have as much chance as United of lifting the Cup come the end of the campaign.
"It won't be easy, but our challenge is to be back level with Manchester United by the end of February," he told Sky Sports.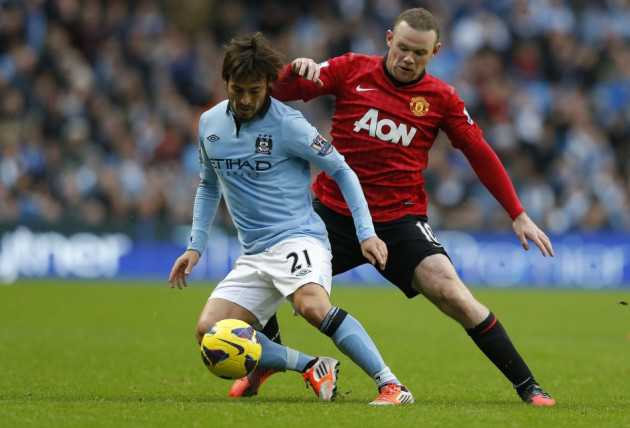 "Last year we saw how they were in front by quite a lot of points, and we won the league anyway, so it can be done.
"Our goal this season was the Champions League. But now that chance has gone, we want to win the Premier League and dedicate the achievement to our fans.
"The only way to do it is to work harder every day and to avoid more stumbles. Perhaps being knocked out of Europe had an influence.
"But now we need to react and to demonstrate that City are the English champions and intend to remain so. There is a long way to go, but we can't allow United any more advantage at the top of the table.
"The future is in our own hands but we have already shown how powerful we can be during our worst moments in the past year."