Cristiano Ronaldo has left the door open to a return to Manchester United, with the forward replying 'you never know' when asked what the future holds.
Ronaldo scored the winner to take Real Madrid past United in the Champions League last 16, and though he admitted to being happy that he is one step closer to winning a second European trophy, his passion for his old club continues to be obvious.
Speaking to the BBC, Ronaldo described the reception he received from the Old Trafford Crowd as "unbelievable," adding:
"It was an emotional moment for me, for both games, especially tonight.
"I do not have words to explain how I feel. The supporters made me feel shy as I did not play how I play all the time.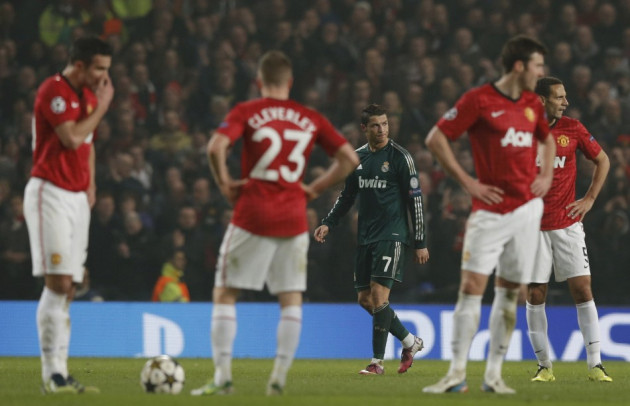 "Anyway I helped my team, and I feel a little happy inside, on the other hand I feel sad as Manchester United are out."
A controversial red card for United winger Nani marred last night's match, but Ronaldo refused to speculate on whether it was deserved or not.
"To be honest I did not see what Nani did, but these situations happen in football," he said.
It has often been speculated that the Portugal international may return to Manchester United when his contract comes to an end with Real. But while Ronaldo insisted he is happy at his current club, he left a hint that he may be interested in heading back to Old Trafford if the time is right.
He explained: "The future we never know, but the supporters here and the club are massive. At this moment I am very happy in Madrid and I want to be there."