Amid the myriad column inches, blogs, tweets, radio chatter and pub conversations the news of Sir Alex Ferguson's retirement produced on Wednesday, you could be forgiven for forgetting about the future of the Scot's last ever signing as Manchester United manager.
Although he will be engrossed in play-off matches with Brighton this week, Wilfried Zaha will still forever boast the tag of being the last youngster who made Ferguson sit up, take notice and dive into a scrum of suitors to secure a signature.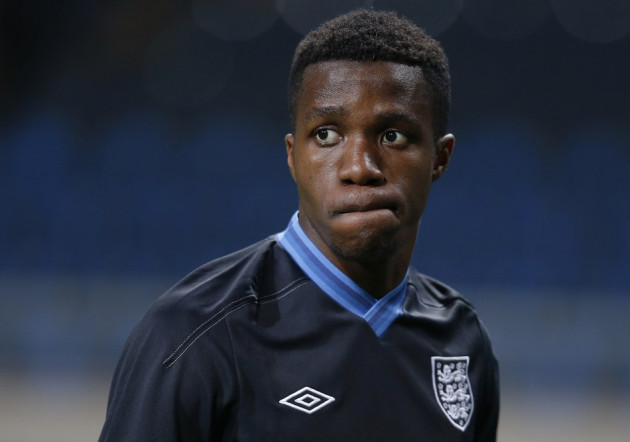 The Crystal Palace youngster earned his move to the Premier League champions in January after a spell-binding first half of the Championship season, where his exploits helped the Eagles soar to the top of the league.
But while his business is far from finished at Selhurst Park, you cannot help but wonder what the 20-year-old makes of a footballing upheaval the like of which English football has never seen before.
While Manchester United's name alone has been often been enough to lure the biggest and most promising names in world football to the club, the effect Ferguson played in such moves is equally paramount.
By extension, the paternal relationships the manager forged not only with youngsters to emerge from the club's academy, but with players he sought out and brought to the club, has been remarkable.
One of Ferguson's many, many heralded traits has been his working relationship with young stars. Not many managers have held such a close bond with players; these bonds may have been frayed and stretched at times, but they always retained total mutual respect.
During the height of the Zaha madness, the 20-year-old's name was rarely out of the back pages as Tottenham, Arsenal and United jostled for his signature. Mesmeric performances for Palace and a first England cap only saw his reputation enhance, and Ferguson's desire to secure the services of another wonderfully talented youngster increase.
Zaha, by his own admission, is an Arsenal fan, but could not pass up the opportunity to make a move to Old Trafford and the opportunity to work with Ferguson, something his current manager believes will cause a tinge of disappointment in the prodigious forward.
"I feel pretty sad, it's the end of an era," Holloway told the Mirror, when quizzed on Ferguson's retirement. "For Wilf as well I am sure he wanted one or two seasons with him. The best manager in my lifetime has suddenly stopped.
"I had a little chat with Wilf and I'm sure when it all settles down, they will be in touch. I'll have a little word with him again today. He goes down as Sir Alex Ferguson's last ever signing; it's not a bad one."
Ferguson's efforts to secure Zaha, despite deep down knowing that he would not be around to help the player fulfil his potential at Old Trafford, is another mark of his commitment to the club, a sentiment that perhaps echoed the loudest in his retirement statement.
"It was important to me to leave an organisation in the strongest possible shape and I believe have done so. The quality in this league winning squad, and the balance of ages within it, bodes well for continued success at the highest level whilst the structure of the youth set up will ensure that the long-term future of the club remains a bright one."
Zaha will join up with Manchester United at the end of the season, and could very well find himself taking on his former club next campaign if Palace win promotion. But unfortunately for one of England's latest bright hopes, it won't be under the tutelage of Ferguson.