Darren Fletcher could be set for a backroom role with Manchester United, with Sir Alex Ferguson admitting he's not yet been able to make a comeback to the pitch as he continues to recover from illness.
Fletcher was diagnosed with ulcerative colitis, a chronic bowel problem that finished his season last year.
The setback caused big selection headaches in the United midfield, and Ferguson had to enlist the help of Paul Scholes to get the side's season back on track.
And though it was hoped that Fletcher may be able to start afresh this season, Ferguson admitted that he isn't ready to get back into full swing yet.
"He has not started training with us," he told Sky Sports. "He has obviously got great challenges ahead.
"We are happy to be patient but he won't be starting the season."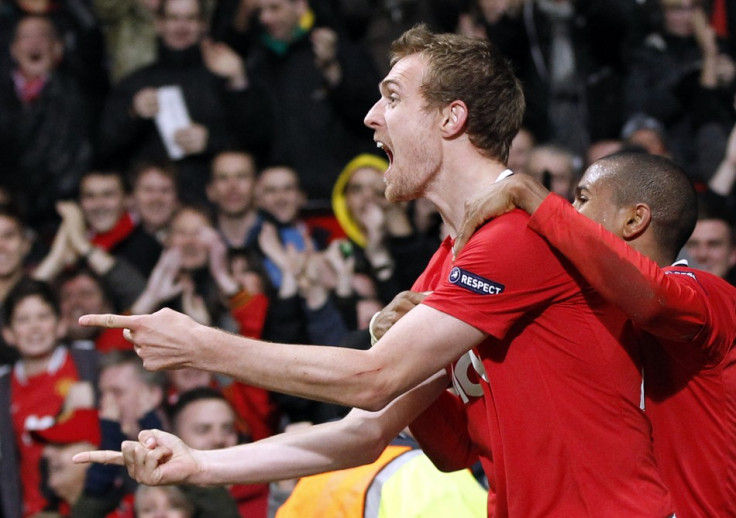 As Fletcher continues to work through his illness, Ferguson insisted that he will still have a role to play for United, whether it's on the pitch or off it.
"It is unfortunate because he is such a magnificent professional and such a nice lad," he said of Fletcher's plight.
"If it doesn't work for him, he knows he has a position at the club anyway."
Meanwhile, United unveiled two stars of the future today, with Shinji Kagawa and Nick Powell both talking for the first time about joining up with the squad for their first training sessions and preparing for the pre-season tour.
And Powell, who comes from League One side Crewe, said the change had been phenomenal as he came to call Old Trafford home.
"At Crewe, it was one camera and one person," he said, "at United, it's the whole world.
"At Carrington, even with the building work around it, it is a complete change from Crewe. I thought Crewe's facilities were respectable but, to see this, it's a completely different world for me.
"I've still got a lot to develop, I'm not near my best yet. I'm hoping to achieve what people expect me to achieve.
"I want to show I am a Manchester United player and show what I can do."