Wayne Rooney and Darren Fletcher are both poised to return to the Manchester United line-up against Newcastle in the League Cup tomorrow night, according to reports, with the latter making his first senior appearance for the side in 10 months.
Fletcher was taken out of the squad around last Christmas as the midfielder suffered from an ongoing bowel illness, and there were fears that he may never play competitive football again.
But over the summer the 28 year old eased back into training, and should he make a return tomorrow night, as the Manchester Evening News claims, it will be a massive boost for the United squad, who have struggled in the midfield area this season.
The Daily Mail is also reporting that Wayne Rooney is close to making a return to the squad, after recovering from a leg injury sustained against Fulham last month.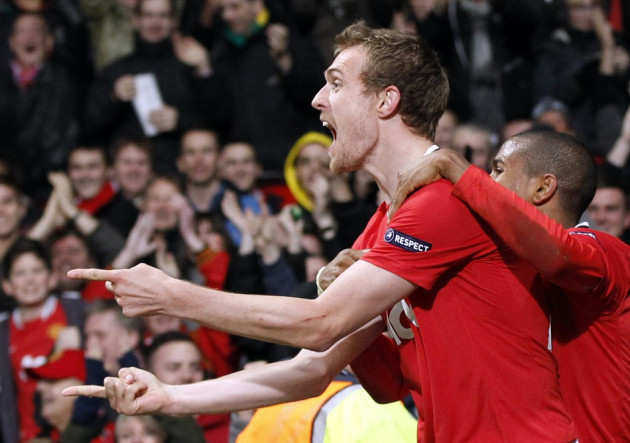 The timing over Rooney's return to the United fold has been closely guarded by Sir Alex Ferguson, who isn't one to give much away over when his players are returning from injury.
Tom Cleverley was asked on Talksport on Tuesday morning how Fletcher and Rooney were both going in their recoveries, and while he answered freely on Fletcher, he wasn't so forthcoming on Rooney, dodging the question completely.
Rooney's return could be as much of a boost for United as Fletcher's, with Ferguson hoping to get his strike force back to being full of depth, rather than relying on van Persie to pick up the slack for the England international while he's out of play.
Should Rooney not play tomorrow night, it's claimed he will definitely be in serious contention for the Tottenham match on Saturday.