Manchester United Should Have Considered Spanish Manager As Ferguson Replacement – Whelan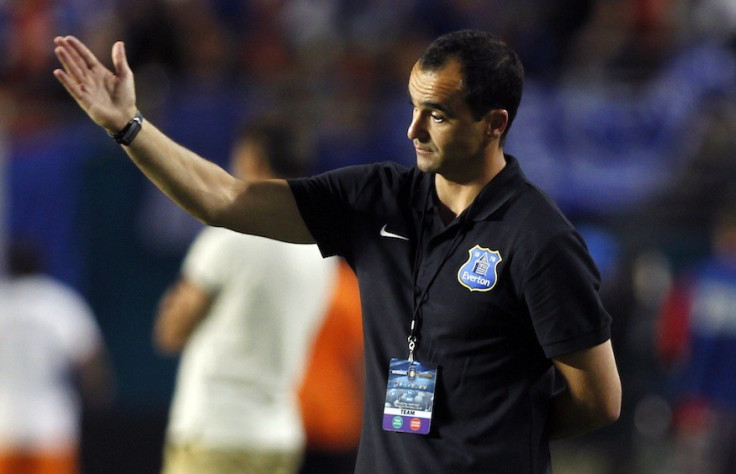 Dave Whelan says Manchester United should have appointed Roberto Martinez ahead of David Moyes as their new manager.
Martinez made the move from Wigan Athletic to Goodison Park as a replacement for Moyes in the summer, who was chosen by Sir Alex Ferguson to succeed him after 26 years at United.
The Spanish manager has been very successful with the Toffees and they currently sit seventh place in the table, level on points withUnited, Whelan has claimed that Martinez would have been a brilliant manager at Old Trafford and expressed surprise that Ferguson didn't consider him.
"I think he's the best manager in the world and I was a little surprised that Man U didn't come for him because I knew that Alex was going to retire," he told Sky Sports News.
"Alex had already told me that he was thinking of retiring and I was a bit surprised that Man U didn't. They have still got a great lad in David Moyes, let me say that, he's still a great manager, but Roberto now going to Everton, he will take Everton to places they can only dream about."
Moyes has so far had mixed success with United, and though the side won an all-important match with Arsenal before the most recent international break they are yet to find the consistency they were famous for under Ferguson.
In the Champions League however the side are flying, coming off the back of a 5-0 win over German side Bayer Leverkusen. The result is a boost ahead of a trip to Tottenham Hotspur this weekend in what will be a particularly tough match for the side as Spurs look to recover from their 6-0 thrashing at the hands of Manchester City.
© Copyright IBTimes 2023. All rights reserved.