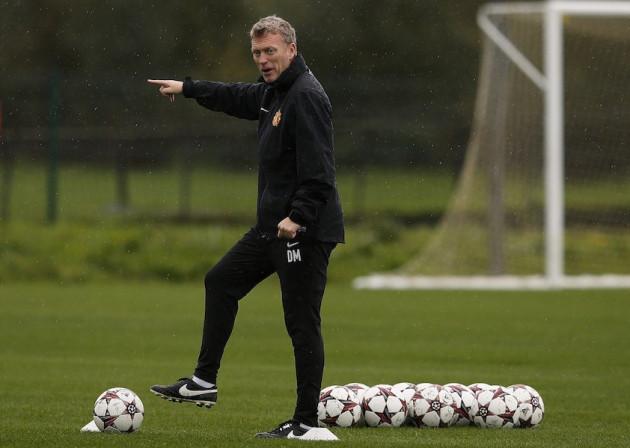 David Moyes says he will make changes to his usual starting XI this weekend when Manchester United face Fulham as the side look to win their fourth consecutive game in all competitions.
United have suffered their worst start to the season in two decades and currently sit eighth in the table after nine games. They came from behind to defeat Stoke last weekend and thrashed Norwich to reach the Capital One Cup quarter-final.
Moyes is keen to extend the club's winning run but has confirmed that he will make changes to the side as he believes there are a number of players who deserve an opportunity to impress.
"We will make changes," he confirmed to reporters. "They're all first-team players in the squad and in their own right could all be playing every week."
Moyes says he has made it a priority to achieve the consistency that has made United such a dominant force in the Premier League over the last quarter of a century.
"We've been a bit up and down, winning one then losing one, so we'll hopefully try to get into a bit more consistency," he explained.
"We'll take it one game at a time and try and get closer to the top. That's our plan."
One player who will hope his recent performances will afford him a starting role is Javier Hernandez who scored the winner against Stoke last weekend as well as the first two goals in the 4-0 thrashing of Norwich.
The striker has long been connected with a possible exit from the club as he struggled to earn regular game time but this weekend could be a chance for the Mexico international to show Moyes he is worthy of a regular starting spot.