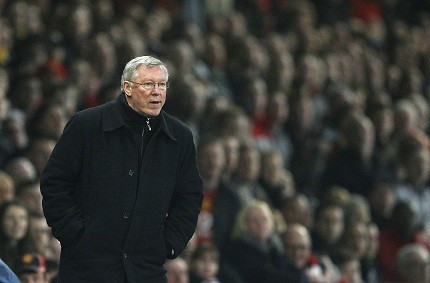 Sir Alex Ferguson made a bid for Phil Jones in January, with the manager revealing that it took around six months for an agreement to be made to bring the defender to Old Trafford.
Jones cost Manchester United a reported fee of £16 million, and the 19 year old has shone so far for the club, coming close to displacing Rio Ferdinand's position in the starting line-up.
And even though his fee was one of the biggest in the 2011 summer transfer window, Ferguson said that he had been chasing the England international since January and was glad to finally get hold of one of the Premier League's brightest future talents.
"Having listened to Sam, he says I stole him from Blackburn" Ferguson said. "But we identified Phil as a talent a while ago, so I was ahead of the game in that respect.
"I was the first to recognise him because he played against our youth team in the FA Youth Cup over two years ago and he was magnificent.
"He played alongside Grant Hanley, a Scottish centre-back for Blackburn, and they never gave our centre-forwards a kick. I spoke to Sam the next day and he just laughed at me and said that he was putting him in the first-team squad there and then.
"That's exactly what Sam did and he was in the Blackburn first-team from then on. In fairness, Sam always raved about him and we tried to buy him in January but in their position they wouldn't do it.
"Then he signed a new contract which muddied the waters a bit but we finally got there and I'm delighted we did."
Jones has been compared to a great deal of top players, including the likes of Roy Keane and Steven Gerrard. And despite the pressure associated with being connected to these names, Ferguson believes the United starlet will make his own identity over the coming seasons.
He explained: "It's difficult to make comparisons with other players, but he's dynamic, quick, two-footed and he's got a great attitude to playing.
"The boy is going to be a good player and people are saying he's our future captain but it's early doors.
"We wouldn't want to put that pressure on the kid. He's only 19 but he's got a lot of qualities and it is always an advantage if you can play in different positions."