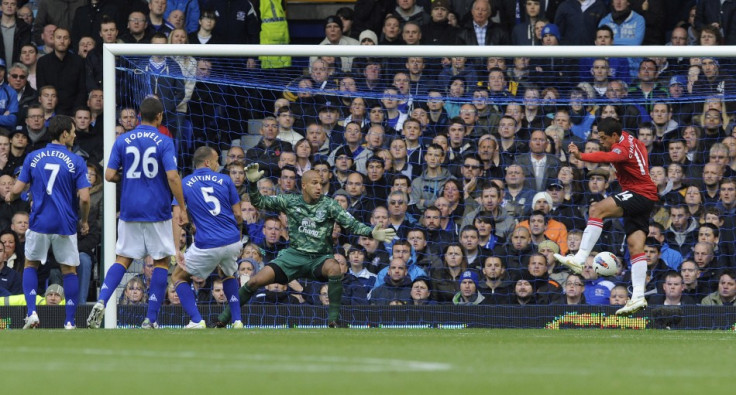 Manchester United have always been big believers in the potential of younger players, and Javier Hernandez confirmed Sir Alex Ferguson's belief in the youth of the Engilsh giants when he said that the manager gives the less experienced players just as much of a chance as the stalwarts to shine on the pitch.
"On the training ground everybody wants to do their best, they want to prove what they can do and earn a spot in the team," he explained.
"We have a lot of young players who are hungry to do well and that helps inspire the rest of the squad.
"They may have been here for many years and won a lot of trophies but they still have a lot of desire. I think we have a good mix of youth and experience and that will be very important for us."
And with the January transfer window just under seven weeks away, Ferguson will no doubt be looking at some more young players to add to the United mix and keep the club successful for even longer than the 25 years he's been in charge.
IBTimes takes a look at the players that keep cropping up in the media, as Ferguson considers his options for January.
Jordi Alba
Age: 22
At 22, Alba is the oldest player to make the list, and while he isn't quite the young'un of the calibre of Ferguson's other targets, the defender would still make a fresh addition to the side. His ability to play in defence and midfield - and defence is an area where United have had some trouble of late - make him attractive as a prospect, and Liverpool and Arsenal are said to also be interested.
Alba has made two appearances for the Spain international side, including when they took on England at the weekend, and will only get better as the big Barclays Premier League club fight to snap him up.
Brek Shea
Age: 21
Shea is currently undergoing a trial at Arsenal, with the USA winger impressing for MLS side FC Dallas over the last season. After scoring 16 goals in 77 appearances for the side, Ferguson is reportedly keen on the starlet, and is monitoring his situation with the Gunners.
Ferguson already has a great amount of wingers at hand, with Antonio Valencia, Luis Nani and Ashley Young all fully fit and ready to take to the pitch when needed. But his insistence of taking Danny Welbeck back to Old Trafford, despite having a great deal of strikers available, shows how the Scotsman creates depth in different age groups to be successful throughout the season. And Shea will be a massive coup for the Red Devils, with interest from rival clubs rife.
Christian Eriksen
Age: 19
The youngster has confessed that he admires Rio Ferdinand as a footballer, and Eriksen could be headed for United in January after the midfielder performed above and beyond for both club and country this season. Ajax have continually insisted that they want to keep their star, but Ferguson is on the lookout for a long-term replacement for Paul Scholes, and 11 goals in 59 appearances for the Dutch club have shown what the 19-year-old can do.
Eriksen was the youngest player to feature in the 2010 World Cup, and is said to be worth around £20 million. While he's less experienced than Ferguson's long-term midfield target Wesley Sneijder, he's a lot cheaper, and the Scotsman is well known for turning underrated players into superstars at Old Trafford, rather than taking on already established ones.
Richmond Boakye
Age: 18
He's 18 years old and already showing the potential to be a future European talent. Boakye, who currently plays for Serie B side Sassuolo on loan from Serie A outfit Genoa, has scored seven goals in 11 appearances so far, even though he only just started his senior career last April.
United are said to be interested in the starlet, with Ferguson keeping tabs on Boakye, as well as 20-year-old teammate at Sassuolo Isaac Cofie. While Genoa are hopeful of holding onto Boakye, United have a much larger budget and can offer Champions League football.
Danzell Gravenberch
Age: 17
Another Dutch rising star, Gravenberch is reportedly high on Ferguson's transfer wishlist. He starred for Holland at the Under 17 World Cup, and while not much is known about him at this stage as he continues to play at the Ajaz youth academy, clubs such as Liverpool and Aston Villa are also looking at the wonderkid.
And with Gravenberch coming towards the end of his contract, United will be ready to pounce in the next transfer window.