Rio Ferdinand has sung the praises of Javier Hernandez, with the Manchester United defender saying his teammate's ability to recover from missed chances makes him a cut above the rest.
Hernandez scored a last minute winner for the Red Devils in their 4-3 win over Newcastle on Boxing Day, taking the side seven points clear of second-placed Manchester City and putting them in a very favourable position going into 2013.
The Mexican striker has now scored 10 goals for United this season, staking his claim on a starting spot alongside the likes of Wayne Rooney and Robin van Persie.
And though he missed some chances to kill off the game completely against the Toon, Ferdinand says Henrnadez's ability to come straight back and make a difference will make him a top class striker for many years to come.
"You don't mind your forwards missing chances when they are always getting in there, making space and getting the chances," he told the United website.
"Chicharito doesn't let his head go down when he misses an opportunity. He always has the will and desire to get in there in the first place. You get your rewards for that persistence, and he got his."
For Hernandez, scoring the winner was a feeling he won't forget any time soon, and the South American star says that it is this kind of play that will take United to their 20th title.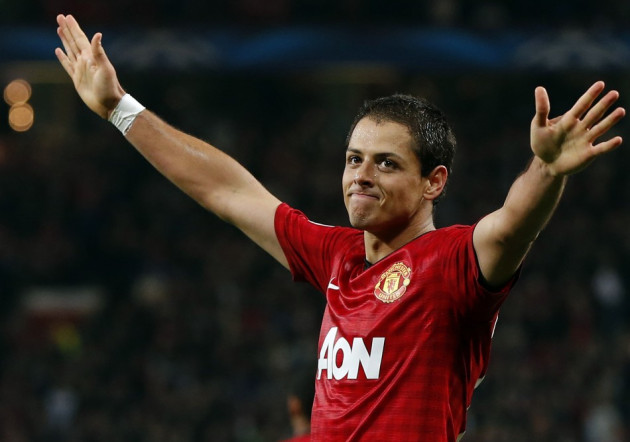 "It's a great feeling, a great moment," he explained. "All the team-mates, all the staff, the gaffer and all the fans are expecting and waiting for that moment, and when that moment comes the energy and the atmosphere in the stadium is unbelievable.
"You can see in the reaction of the fans and the players, and the most important thing is if we want to fight for the title, we have to never give up until the 90th minute. All the time in all the games [the spirit] is going to be there. We're very happy about that. The history of the Manchester United tells us we have to never give up until the end of the game."
United blew an eight point gap last season to eventually lose to Manchester City on goal difference for the title, and for that reason Hernandez insists that the side won't get too confident as they go into the business end of the season.
"It's a great position, but we're not going to think we have already done the job," he said. "There are difficult away games and home games coming, so we need to keep going. This gap is going to give us a lot of confidence, but we want to just try to do the same in every game: win and get three points."