Javier Hernandez has admitted he would have loved to play for his country in the Olympics, but the Manchester United striker says he's equally glad he's been able to participate in his club's pre-season training.
This is the first proper break for Hernandez in three seasons - in the first months that he joined the Red Devils, the hitman was front and centre for Mexico in the 2010 World Cup, and in the 2011 summer he participated in the Gold Cup tournament, which his country won.
And after spending two summers with his country, Sir Alex Ferguson ran the rule over the 24 year old when the Olympics came knocking this time around.
But Hernandez doesn't feel bitter or upset about spending the off-season with United, and the former Guardalajara man is looking forward to cheering on his national team from the sidelines for a change.
"Of course, I always love playing for my country but the decision was made and I'm really happy to be able to work hard with United during pre-season," he told the United website.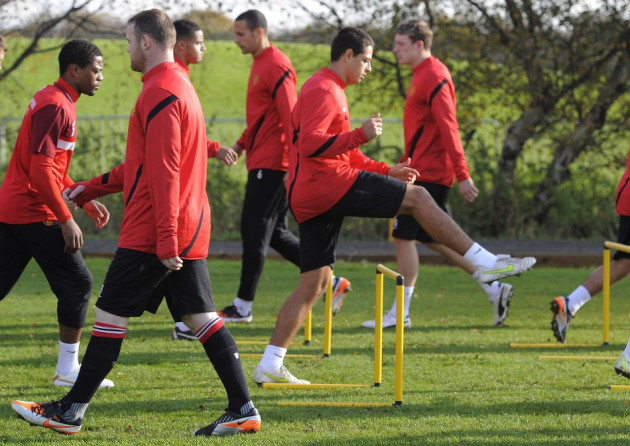 "I think Mexico have a real chance and a lot of good players. It's a very good generation for our country. We won the Toulon Tournament [a prominent under-21 competition held in France every year], so there are a lot of hopes for the team.
"We know in Mexico football is a very popular sport, all the kids, all the people have high hopes for the team to compete for a medal. It's a dream for all Mexicans and it's a dream for all the boys that are playing. I wish them all the best."
Hernandez has always insisted he is committed to United, but the striker may have some extra competition to contend with next season if Ferguson has his way over purchasing Robin van Persie.
Van Persie is currently fielding interest from Manchester City, Juventus and United, and Ferguson was forced to confirm that his side had shown some interest in the Arsenal man after the Gunners released the bids to the media.
But Hernandez, who has often been compared to United legend Ole Gunnar Solskjaer, will likely still be used predominately as a power sub by the Scot next season, with a taxing schedule for the side coming up, including games across four competitions over the next 10 months.