Jose Mourinho has made it clear that it was never his intention to sell Juan Mata after he took over the reins at Manchester United in the summer.
The Spaniard's future at the club looked doomed from the moment the Portuguese manager took over owing to their broken relationship during their time together at Chelsea. Mata was the Blues' player of the season for two consecutive campaigns before Mourinho's second coming, but was shipped off to Old Trafford seven months into his reign at Stamford Bridge.
Mourinho's capture of Henrikh Mkhitaryan in the summer along with the presence of Anthony Martial signalled a likely bit-part role for the Spaniard. However, Mata has impressed under the new manager and is enjoying his best season with United since his arrival in January 2014.
The 28-year-old scored his ninth goal of the season against Watford at the weekend (11 February) and is on course to match his best tally of 13 goals achieved under Louis van Gaal last season. Mata has been deployed mainly in the right-wing this season, and has adapted well to Mourinho's style of play, something he could not do under the Portuguese manager at Chelsea.
"When I come here people thought that Mata was in trouble," Mourinho said, as quoted by the Manchester Evening News. "I knew that he wouldn't be in trouble because one thing is the football I wanted my Chelsea to play and another thing is the football I want my Manchester United to play and Mata is adapted to the football we want to play."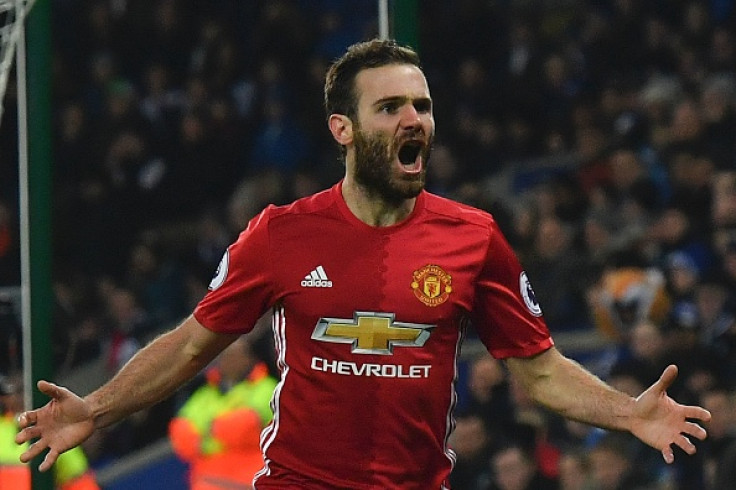 "So I knew it since the beginning he would be an important player and I think he feels that confidence in me and he feels that confidence in the game we want to try to play, so he's happy and he's happy on the pitch and you can see that the way he plays," the Portuguese manager added about Mata, who has been involved in more goals than any other midfield player in the Premier League since his arrival in 2011.