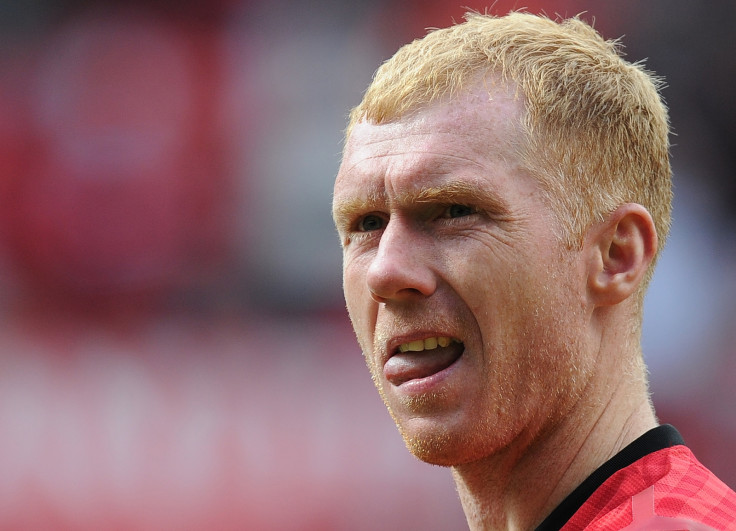 Manchester United legend Paul Scholes has expressed concern over Manchester City's growing prowess in the youth sector, especially with the official launch of its £200m football academy on Monday 8 December.
The state-of-the-art training complex represents how the football balance of power has swung from the red side of Manchester to the blue.
The Red Devils ruled the roost for the major part of two decades under Sir Alex Ferguson and are the most successful club since the Premier League's inception in 1992. Their youth set-up was among the best in the country, churning out top-quality players including David Beckham, Scholes, Ryan Giggs, Gary Neville and his brother, Phil.
However, with City investing millions to upgrade their youth facilities, that may be a thing of the past, with budding footballers willing to join City over United and use their facilities, which boasts of some of the best coaches and equipment offered in world football.
Retired midfielder Scholes even revealed some United players had sent their children to train at City, believing the experience would be better there than at Old Trafford.
"It has been no secret among people I know in football that City have taken great strides in their youth academy programmes, to the extent that there are even United players past and present who have, or at least once had, sons at City's academy," Scholes said in his column with the Independent.
"That will be difficult for a lot of United fans to get their heads around. I guess when it comes to a parent wanting the right thing for their child, it takes precedence over even the deepest loyalties. Producing young footballers is a very difficult process.
"I was part of a group of players who managed to battle our way right through the youth teams and reserves at a club we loved to be very successful in the first team.
"We know that it does not happen often. Clearly, City feel that if they can produce just a handful of first-team players from their new £200m academy it will have been worth the investment, and surely that is right."