Ryan Giggs has played down the significance of the Manchester derby this weekend by claiming that Liverpool remain United's biggest rivals.
United travel to the Eithad looking to cement their position at the top of the table, while City will hope to channel their success from last season when they achieved the league double over their bitter rivals.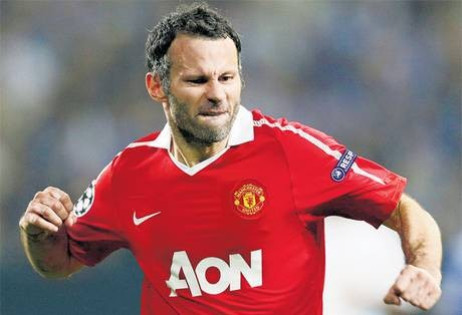 Manchester City remain unbeaten in the Premier League, despite being knockout out of the Champions League without winning a single game, but are still trailing Manchester United by three points.
While it appears to be a game of huge significance for both sets of players, Giggs believes that United's biggest tests this season comes when they face Liverpool.
"It doesn't mean anything extra because it is City," Giggs told the Daily Mail. "Liverpool has always been the biggest rival for me. It has always been the biggest test.
"There are different rivalries. Arsenal were a brilliant team and we had some ferocious battles with them. Chelsea were also a brilliant team under (Jose) Mourinho and now City are a good team as well.
"The added dynamic is that they are on our doorstep. But we still want to win the league no matter who we are competing against."
Liverpool have struggled to compete with Manchester United in recent season and this year they are well off the pace as they languish down in 11th place. As the Reds have slipped out of contention for the title, City have now become the noisy neighbours and will hope to cling on to their Premier League crown.
With the injection of money from their Dubai owners, City are now considered as one of the biggest clubs in the Premier League and Giggs does admit that the games have become more important.
"We have found over the last couple of years that the derby, with the money City have spent and the quality they have brought in, has got bigger and bigger," said Giggs.
"The two games against them were the difference last season. Hopefully we can get the right result and that will be the difference come the end of this season."
While it is far too early to be considered a title deciding encounter, United boss Sir Alex Ferguson has placed some extra emphasis on the fixture while discussing the game in the United Review.
"On paper, it is a match between the two best teams in the country," said Ferguson. "As the table tells us, there is not much between us.
"We need to come out unscathed and with so much at stake I wonder if there will be a little bit of caution from both clubs.
"Roberto Mancini and I will both have to think deeply about our selections and tactics and there may well be an element of playing safe."