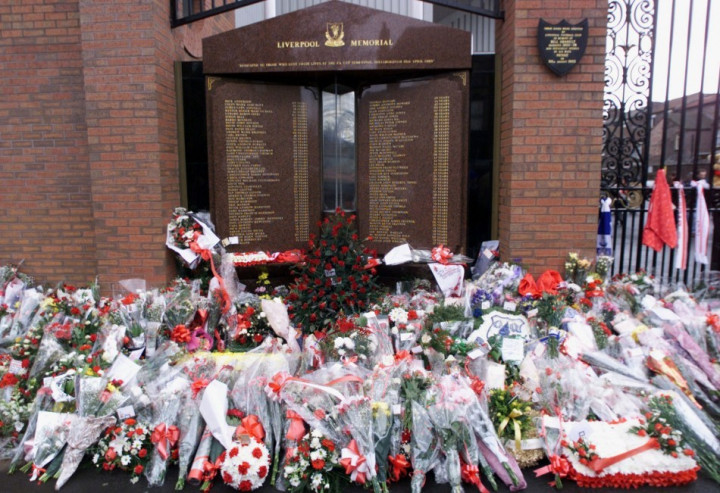 Manchester United have condemned a group of supporters for displaying gross disrespect towards the victims of the Hillsborough disaster. The incident happened during United's 4-0 win over Wigan Athletic at Old Trafford. A section of the crowd began chanting: "Always the victims, it's never your fault", in reference to the findings of a fresh inquiry into the 1989 Hillsborough tragedy, where 96 football fans died .
The club has since released a statement asking the fans to respect manager Sir Alex Ferguson and the club's wishes. Liverpool host Manchester United in the Premier League on 23 September.
"There are always opportunities to show your greatness and I think this is another one. For that Liverpool game, there is such a focus on it at the moment, I think fans will be on their best behaviour. It's a moment for two great clubs to show why they're two great clubs. I don't anticipate any problems. Both clubs have suffered tremendous fatalities through football and you would hope that maybe this is the line in the sand in terms of how supporters behave towards one another. Certainly the reputation of both clubs doesn't deserve that. You hope fans do behave themselves, support their team and that would be the end of it. We will see," Ferguson said before the game.
The Hillsborough revelations have cleared Liverpool fans of any role in the disaster where 96 people lost their lives and laid the blame, for the tragedy and the ensuing cover-up, at the feet of the South Yorkshire Police. The scale of the scandal even forced David Cameron to issue a personal apology.
Liverpool supporters have, in turn, often been accused for insensitive chants about the Munich air disaster of 1958. Eight Manchester United players and three club officials died when a British European Airways flight crashed on take-off at Munich airport while carrying the United team back from a European game in Belgrade.
The issue, clearly still a source of potential trouble, could come to a head in the next league game for these sides - when the Reds host United. Before that however, each side will begin their respective European campaigns, with United hosting Turkish side Galatasaray and the Reds travelling to play Swiss club Young Boys in the Europa League.