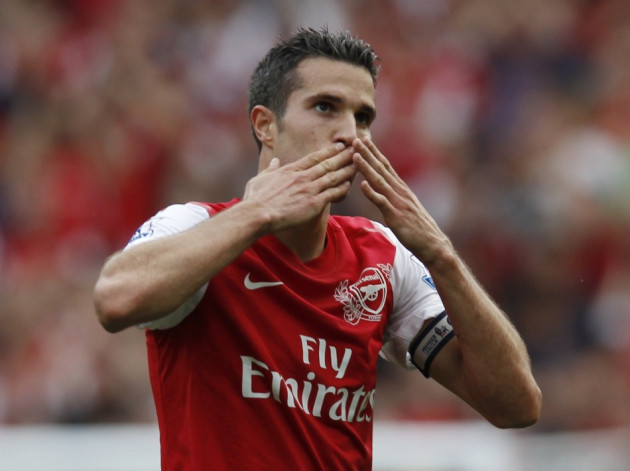 Robin van Persie has dropped the strongest hint yet that he may join the Arsenal exodus next summer, with Manchester rivals City and United strongly linked with the Dutch striker.
The north-west clubs have both been associated with the Arsenal captain, whose current contract at the Emirates is set to expire in 2013.
In an interview with The Times, he moved to distance himself from current rumours but reiterated that he would not be pushed into signing an extension to his current deal.
"I do not know [what I will do], I cannot predict the future. But I think the Premiership is still the best league in the world, it gives me everything I want," he said.
"When I came to Arsenal we immediately beat City. But in recent years much has happened in England."
Arsenal manager Arsene Wenger will be keen to avoid a repeat of this summer's situation when Samir Nasri and Cesc Fabregas were allowed to join Manchester City and Barcelona respectively.
But the Frenchman is aware that, if van Persie doesn't commit his future to the club before February, he may be forced to cash in on the forward to avoid losing him on a free the following summer.