Manchester United midfielder Juan Mata linked with move to Turkish giants Fenerbahce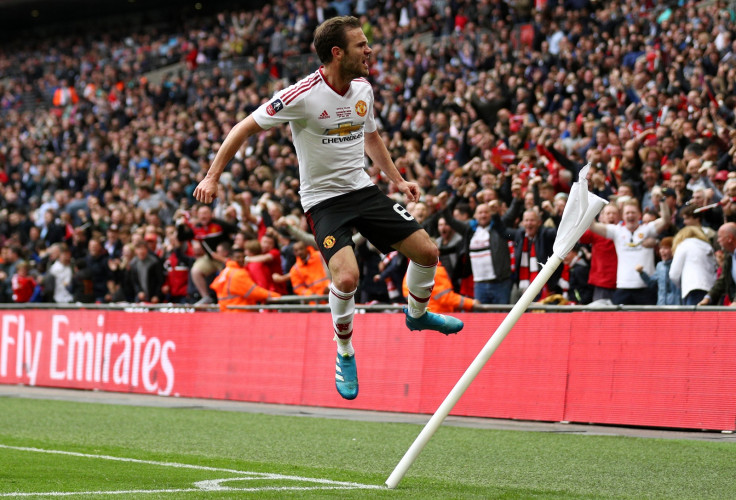 Fenerbahce are reportedly interested in signing Manchester United midfielder Juan Mata. The Spaniard, who joined United in 2014, is thought to be under pressure for his position after the club appointed Jose Mourinho, who sold Mata during his second spell in charge of Chelsea.
Since Mourinho's arrival, Mata has been repeatedly linked with a move away from Old Trafford and the Turkish giants are the latest club to show an interest in him during the summer transfer window, according to Fotospor. The 28-year-old star has previously spoken of having an unhappy relationship with the Portuguese boss during their time together in west London.
Responding to suggestions that he is a luxury player, Mata said in 2015, according to The Telegraph: "If a luxury player is a player who scores and assists and has good stats, then I'm happy to be a luxury player. I want luxury players in my team. I like creative players and players who do different things. It's easy to say certain players are luxuries, especially when you've lost a game.
"When you lose a certain kind of player – the creative players – always get the blame. I've scored as many goals for Manchester United in the Premier League as for Chelsea, but in something like 30 games less."
The United star said his quality was borne out by hard facts, which stood at odds with Mourinho's opinion. "In terms of scoring and assisting and I'm quite happy with the stats, and stats don't lie. They are facts," Mata said after he moved to United.
Last season, Mata provided 11 assists and scored 10 goals in 54 appearances for United. However, he could still be sold by Mourinho for the second time in his career in the coming months.
© Copyright IBTimes 2023. All rights reserved.