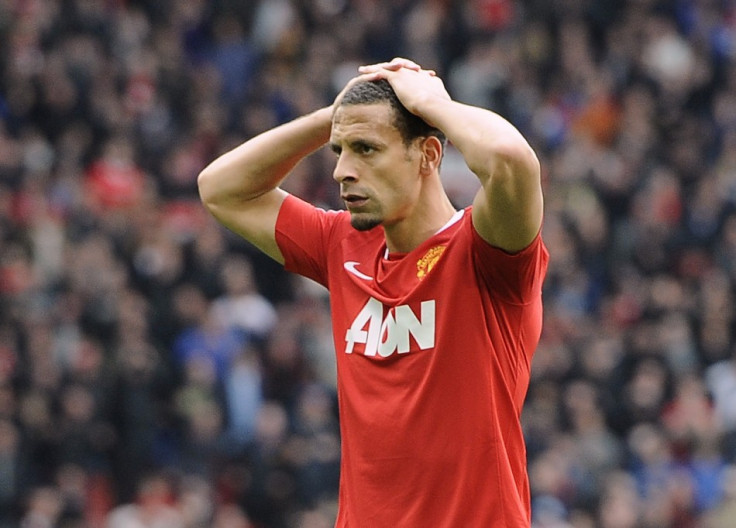 Manchester United defender Rio Ferdinand feels his international career has finished, after he was left out from the England squad for the 2012 European Championships.
The 33 year old defender, who made his debut for the national team in 1997, has made 81 appearances for his national side. Now the former West Ham United defender, who will watch England's first Euro game against France from home, is afraid he will never represent England again. Ferdinand was left out not only from the initial squad but was also not considered even as a replacement for injured Chelsea defender Gary Cahill.
"You would have to say it might be over with England for me. If I'm not getting picked now, especially when people are out injured, then it's unlikely I will be picked again," the Daily Mail quoted Ferdinand as saying.
"I always said I wouldn't retire from international football until I stopped playing and I won't. I will still be available. And I will be watching England and cheering them on at the Euros because it's my country and I want us to do well," said Ferdinand, according to an Espnstar report.
Many believe England boss Roy Hodgson left Ferdinand out so he would not come face to face with Chelsea captain John Terry, who has been accused of racially abusing his brother, QPR's Anton Ferdinand.
The Manchester United star, who has never featured in the Euros to date, also said he never thought the 2006 World Cup in Germany would be his last major international competition.
"I must admit I didn't expect 2006 would be my last competition. I really hoped that I would get 100 caps - but for various reasons it hasn't happened. It's a disappointment but it just shows you can never take anything for granted in football," ESPN reported Ferdinand as saying.
Although, the former Leeds United man admitted he was disappointed at being left out for the 2012 Euros in Ukraine and Poland, he said he did not have any hard feeling against Hodgson.
"Of course I was upset not to be in the squad. That's a perfectly natural reaction. I love being involved in football at the very top. I won't discuss what Mr Hodgson has said to me but he knows I wanted to be in the squad," he said, according to a Sun report.