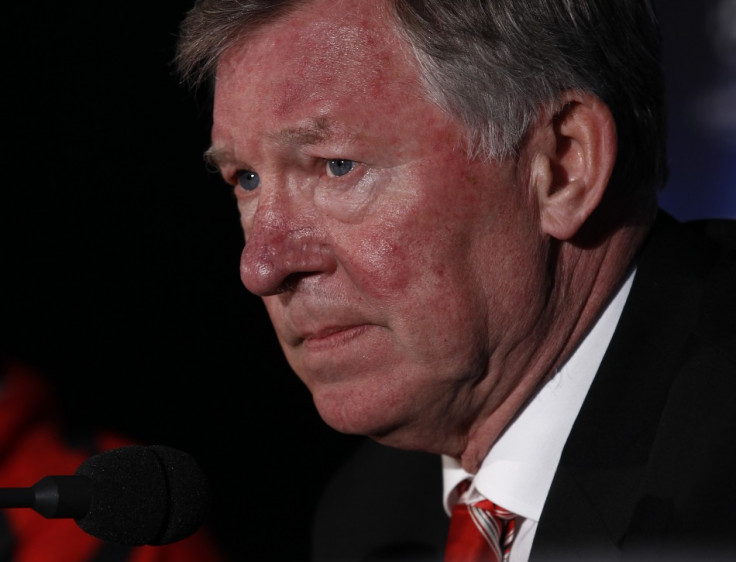 Manchester United manager Sir Alex Ferguson says that he hopes that Manchester City, who are very close to clinching their first Premier League title in 44 years, do "something stupid" so that the Red Devils may again win the Premiership title this season.
Both City as well as the Red Devils will be under pressure to win their final games against Queens Park Rangers and Sunderland respectively.
"We can only do our best and try to win the match and hope something stupid happens with City," ESPN quoted Ferguson as saying.
QPR, who will be desperately looking to win this one to avoid relegation, face a very tough job of beating Roberto Mancini's men at the Etihad, where City have only lost one out of 22 games this season.
Still, Ferguson has asked the Hoops to take some inspiration from the 1983 European Cup Winners' Cup, where Aberdeen (led by Ferguson) went on to beat Real Madrid in the finals of the competition.
"Do you know what happened 29 years ago today? I took a wee team, Aberdeen, to beat Real Madrid in a European final. Eleven players, home-bred and the oldest player was 27 years of age. That's QPR's challenge, to do an Aberdeen," the Telegraph quoted Ferguson as saying.
"Of course, the odds are stacked against them. City are in good form and at home. It will not be easy for them because the pressure on them will be enormous, the fans will be putting the referee under tremendous pressure," Ferguson was quoted by BBC as saying.
"It's not going to be easy because on the face of it you expect City to win. And so do I. But as long as human beings are human beings, you never know. You just hope something stupid happens," he added.
Ferguson says that City will be devastated if they somehow manage to blow the Premiership title by losing to the Hoops.
"I think the disappointment of City losing the game would be unbelievable and untold at this moment in time [as regards] what effect it could have on them," the Mirror quoted Ferguson as saying.