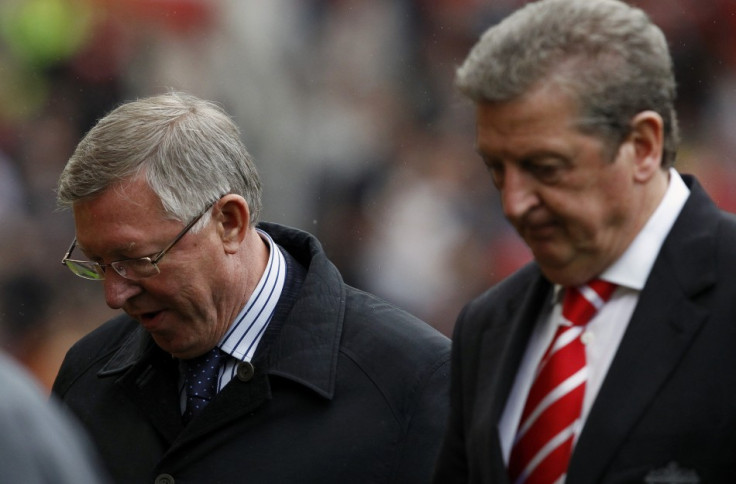 Ben Foster, a former Manchester United goalkeeper now with West Brom (on loan from Birmingham City), said newly-appointed national team boss Roy Hodgson was a better coach than the Red Devils' Sir Alex Ferguson.
Hodgson led West Brom for three years and was confirmed as the England manager on Tuesday, after leading his club to a comfortable mid-table league finish.
Foster said the one year he spent working under Hodgson was much more productive than the five he spent at Old Trafford. While he admits this is a personal point of view, Foster feels Hodgson makes a better coach than Ferguson.
"Fergie is obviously the whole caboodle with man-management and things like that. But as far as coaches go, Roy is definitely the best I have worked under. He is fantastic. He has a few of the fans and stuff to win over but I am sure he will get results to start with and that will be it, he will be flying," ESPN quoted Foster as saying.
"This is the first time I have got to work with him. But the time I have been with him, he knows football in and out. He is absolutely meticulous in his preparations, and goes into the fine details of the team we are going to be playing against. He lives and breathes football. It is everything to Roy Hodgson," he added.
Hodgson is still widely criticised for his poor performance as manager of Liverpool. However, Foster feels his soon-to-be-former manager is being judged harshly, particularly since Kenny Dalglish is not doing that much better.
"A lot of people are hanging on to the Liverpool thing as well and bringing that up. If you look at his record and compare it to Kenny Dalglish it is pretty similar. It didn't go too well for Roy but I don't think you can keep hanging on to that. I can only go from what I have seen this season," he added.
Meanwhile, Hodgson is reportedly trying to include Foster, who has played a vital role in the success of West Brom this season, in the Three Lions' squad for the 2012 European Championships in Poland and Ukraine. The 29 year old announced his retirement from international football last year but Hodgson has other ideas.
"Ben Foster will be one of the players under consideration. He's always been a good goalkeeper and since we've worked with him at West Brom, we've definitely seen a spiralling of his performances," the Daily Mail reported Hodgson as saying.