Sir Alex Ferguson has tipped Manchester United new boy Nick Powell to fill veteran Paul Scholes' boots and become a star at Old Trafford.
The 18-year-old, who can operate as both a midfielder and a forward, joined the Red Devils from League One side Crewe Alexandra this summer. Powell made his Premier League debut as a second-half substitute against Wigan Athletic on 15 September and scored one of the goals in United's 4-0 win.
"Nick Powell is going to be a really good player who, we hope, will fill Paul Scholes' boots in terms of he's got terrific vision, good temperament, two great feet, is quick and is a great striker of the ball. For a boy of 18, he's not 19 until next March, it's been a terrific day for him," the club website quoted Ferguson as saying.
Ferguson also hailed Scholes for his performance against Wigan. The 37-year-old made his 700th appearance for United against Roberto Martinez's side and opened the scoring for his club, soon after the break.
"Paul over his career has always been fantastic at that. Remembering him as a central midfielder who could go in the box all the time, but obviously over the years we've used him more as a controlling central midfield player, and there is no one better at what he did [against Wigan]," Ferguson told Sky Sports.
Powell was not the only debutant to score for United in the game. Wing-back Alexander Buttner, who started the game in place of Patrice Evra, also added his name to the score sheet.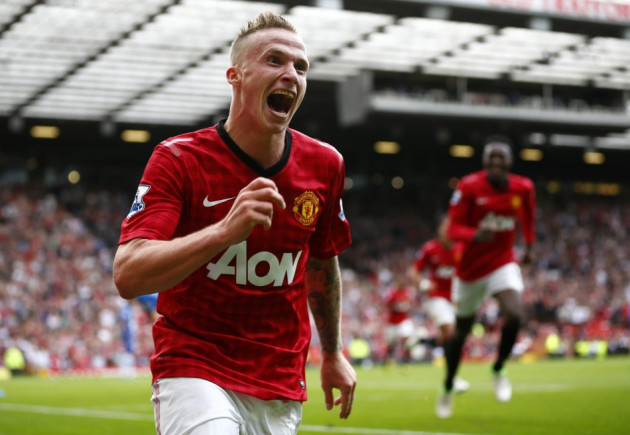 "Alexander was a little bit rash at times but he has a great engine. He is raw and has a lot of rough edges. Hopefully we can develop that and he will be a really good addition for us," Ferguson told ESPN.
United have nine points from four matches and are currently second in the league table, one point behind Chelsea.