Manchester United striker Robin van Persie is eager to prove to doubters the Premier League champions can thrive without Sir Alex Ferguson at the helm. The legendary Scot stepped down after 26 years in charge of first team affairs at Old Trafford and has been replaced by compatriot David Moyes.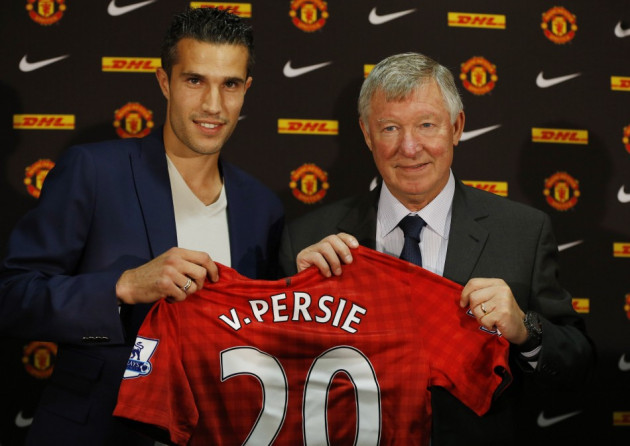 "Of course, they can think what they what and they may think we are weaker now. But it doesn't matter to us. What matters to us is the way that we work. Trust me, we will work very hard. It's a huge challenge to all of us and its one we are looking forward to," the Dutch international stressed.
The former Arsenal skipper scored the first goal of his pre-season on Saturday, scoring from off the bench in the 5-1 friendly against Australia's A-League All Stars.
The 29-year-old will be hoping to carry over his form from last season, when he smashed 26 Premier League goals (and created eight others) to lead Ferguson to a 20th English league title.
However, as confident as he is, van Persie also recognises the need for United to improve their performances this season. He says he is wary of all of United's rivals.
"Of course, we have to improve to stay ahead of our rivals because over the last few years the English league has become better and better. Every single team has got harder to beat. When you go away you have to perform 100% otherwise you may lose," he explained.
The Dutchman also backed new boss Moyes, declaring he was confident of an excellent season with his new manager.
"Everyone wants to be successful and David Moyes wants to be successful. He has been working very hard and he has spoken to every single player individually. It's his first couple of weeks, so let's get to know each other," van Persie said.
Finally, from a personal perspective, van Persie said he did not feel under excessive pressure to score goals and would play as he always had.
"No, not at all. I was very hungry last year but now I am more hungry. We have a great bunch of players, so we can win more and do better. I always try to do better than the day before, so yes, I can do better than last year," he concluded.