Manchester United manager David Moyes claims striker Wayne Rooney is fully fit and could start Monday's Premier League match against Chelsea at Old Trafford.
The England international has been heavily linked with a move to Stamford Bridge this summer and the Blues have already had two offers for the player turned down. The 27-year-old did not feature in any of the club's pre-season games and was understood to be struggling with hamstring and shoulder injuries.
Rooney was left out of the starting line-up for United's season opener against Swansea City but the player came off the bench around the hour mark and set up two goals for his team, operating as a forward alongside Robin van Persie.
"Wayne has recovered and has a good chance of starting," Moyes said.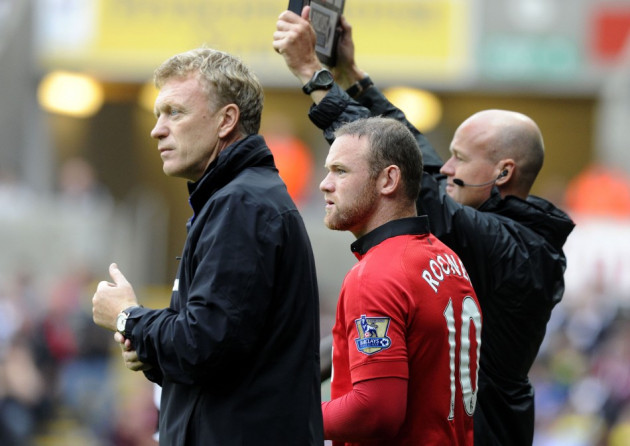 Chelsea boss Jose Mourinho recently revealed the Blues would resume their pursuit of Rooney after this match. Recent reports suggested a transfer is likely, but Moyes has reiterated that the forward will not be sold in this window.
"We've told you, haven't we?" the Scot said, when asked whether Chelsea were wasting their time trying to sign Rooney. "So I hardly need to repeat it again. It doesn't need to be said."
Moyes also said that beating Chelsea on Monday will be an important step in United's quest to retain the title and hailed Mourinho's managerial career.
"I came for this sort of level, but I came to win trophies. If you are going to win trophies, you do have to beat teams like Chelsea, because that's the way our league is. I really like Jose. He's one of the new era of modern managers and he's had great success. I've not seen him for a long time, so I'm looking forward to seeing him at Old Trafford," the former Everton manager said.