If Manchester City beat Manchester United in their derby clash on Sunday [10 December], the Sky Blues will have won a record-breaking 14 straight league games and will be eleven points ahead of their nearest (points and geography-wise) rivals in the Premier League. Some pundits are even declaring that this mid-season match-up is a title-deciding six-pointer.
Would an 11-point lead in December guarantee Premier League glory for Pep Guardiola and his team? Sure, it's a not insignificant margin and City currently look close to unbeatable. That is until they were beaten, albeit in a different competition, by Shakhtar Donetsk. City's cloak of invincibility was merely tarnished rather than trashed by Champions League defeat in an almost meaningless fixture featuring a makeshift line-up. City had already qualified, but Shakhtar needed a point to guarantee their appearance in the knock-out stages.
Although defeat in the Ukraine brought to an end a 227-day unbeaten streak, it is not a result that unnecessarily concerns the City coach who claimed it would help his players focus better on Sunday. "It hurts, it is never nice to lose a game. I was [however] feeling we needed to lose – for the players, for the club. In the media people say things when you win and you can forget how to focus."
A genuine reminder that City are not actually invincible may help the players in much the same way that the servant perched beside a Roman general during his victory parade would remind the champion that he was not immortal.
But it also serves as a reminder to the opposition that City are mortal. In fact, they have been exceedingly fortuitous to keep their winning streak going for several weeks. Their last three Premier League victories (and previous Champions League win) were secured with goals in the 83rd minute or later. And they were hardly playing against the cream of the crop: Huddersfield Town, Southampton and West Ham United.
Still, a knack for scoring in Fergie-time can be seen as the unquenchable thirst and indomitable spirit of true champions. But earlier this season – which has yet to even reach its halfway point – City were impressing everyone with their sheer domination over opposition: 7-2 versus Stoke City, 6-0 versus Watford, 5-0 against both Liverpool and Crystal Palace. Almost unbelievably given the season that Everton have had, the last time City failed to win a league game was a draw against the Toffees in August.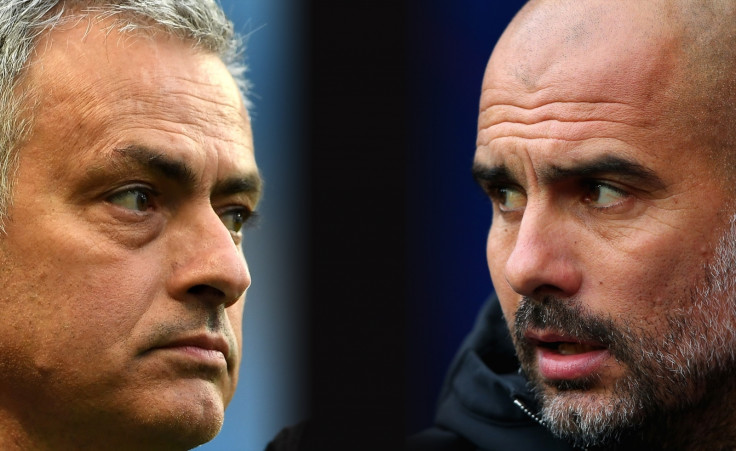 City's winning-streak has rather put United's best season since the Sir Alex Ferguson era in the shade. United have won 11 of their 15 league games. Jose Mourinho currently has the biggest winning percentage of any United manager ever (63% compared with Fergie's 59%). The Special One, as Mourinho used to be more widely known, has a habit of making his second season managing a team his most successful.
That the Red Devils are trailing to their neighbours is particularly galling to United fans. That Jose is trailing behind Pep will probably be even more upsetting for Mourinho.
Guardiola and Mourinho have a long shared history, chronicled in Paolo Condo's book The Duellists. The book was named after a cult movie about a pair of interlinked and forever fighting Napoleonic soldiers. The footballing rivalry came to a head when Guardiola was Barcelona manager, a job that Mourinho much-coveted, while Jose was in charge of bitter rivals Real Madrid. The Real boss, famed for his pre-match mind games even managed to get under the skin of his smooth rival.
As yet, their intense rivalry has not sparked quite so fiercely in Manchester. Perhaps it's the northern weather which has dampened it down; more likely it is City's upper hand in the league that has quietened Mourinho.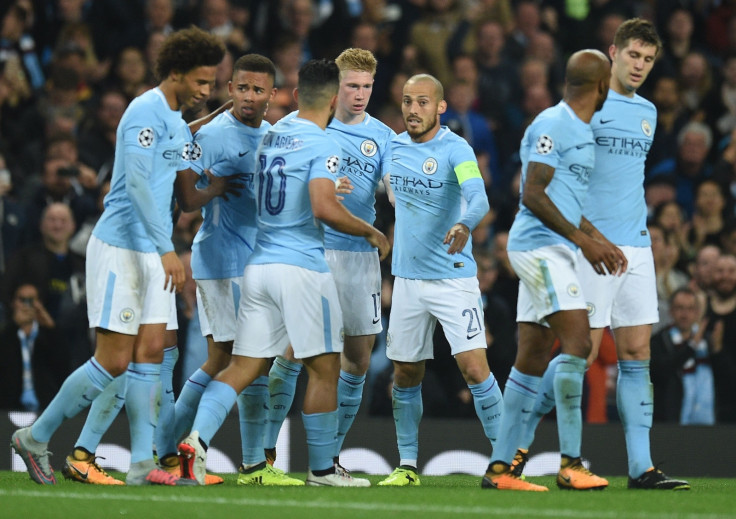 Sunday's derby will be the 20th time the Spaniard and the Portuguese have faced each other as managers. Guardiola holds a distinct upper hand having won eight to Mourinho's four victories, plus seven draws.
History is on the side of United rather than City in their derby matches: they having won 72 compared to the 50 of their rivals. That ancient 136-year history counts for little, as does the four-game derby winning streak for City during the Old Trafford reigns of David Moyes and Louis van Gaal. Honours are thus far shared between the current Manchester Duellists.
All of these elements ought to add up to a thrilling encounter, but so often the hype outweighs the reality. Mourinho's teams are happier attacking on the counter and without the suspended Paul Pogba, United's attacking flair is further trimmed. We should expect United's defence to sit tight and deep to nullify City's pass-and-move flair up front.
Counter-intuitively – and certainly counter to Mourinho's defensive preferences – United's best chance may be to put more faith in their attacking qualities. Romelu Lukaku, Marcus Rashford and Jesse Lingard in particular have the skills, if not necessarily the form, to disturb City's defence. Vincent Kompany's return to the City defence has not yet seen him in quite the imperious form of old.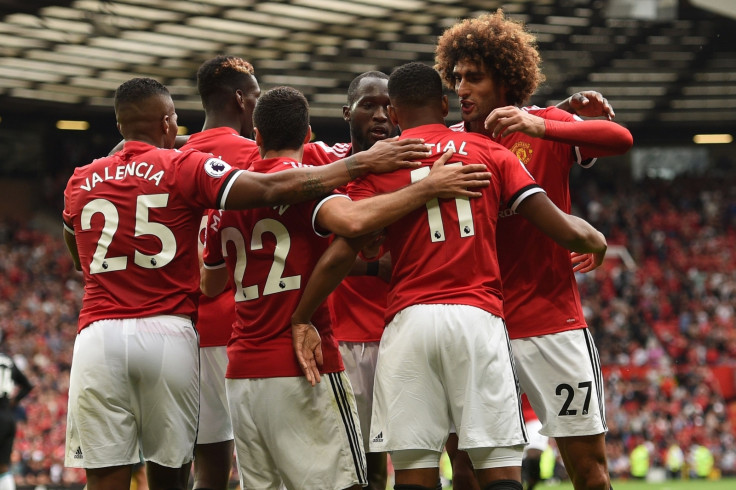 If football was a popularity contest, Guardiola's class and attacking football philosophy would probably overcome Mourinho's mind games and defensive proclivities. The United manager is more admired than loved. But Jose seems to care little for such things. The end justifies the means for the man who has also coached Chelsea, Internazionale and Porto to plenty of silverware.
Condo's book about the rival managers concludes: "The real treasure, the real richness that transforms lives and careers: an opponent – whether it's an enemy, rival or adversary ultimately doesn't matter – who forces you to give your best, on pain of defeat."
Frustratingly for United supporters, Mourinho would probably feel that a draw is a decent result. Even in his nightmare scenario, victory for City this early in the season would be important, but could not yet count as a knockout blow.
When City first won the Premier League in 2011-12 they overturned United's seven point lead with just five games of the season left, so Mourinho's priority will be to stop City growing the gap. Plus, a draw would stop them getting their 14th consecutive win and outright holding the Premier League record. A small but important victory in Mourinhoworld.