Rio Ferdinand believes that Manchester United youngster Phil Jones should have been given more of a chance to star for England in Euro 2012, with the defender claiming that the side played it too safe.
Ferdinand wasn't selected to partake in the tournament, and made his feelings of displeasure clear when he still wasn't chosen after Gary Cahill sustained an injury.
And the United star, who played alongside Jones for the entirety of last season, believes that in order to see how good England's youngsters are, they need to be experimented with rather than playing it safe.
"Phil Jones is one of the most adaptable players we have in our country and where was he?" he told The Sun.
"When we need to take the ball from midfield, run 40 yards with it and put the other team on the back foot, he is the man for the job.
"Instead, we stayed cautious and Jordan Henderson was used instead. That's not a criticism of Jordan, he is a different player to Phil, but I thought it showed we were being too conservative."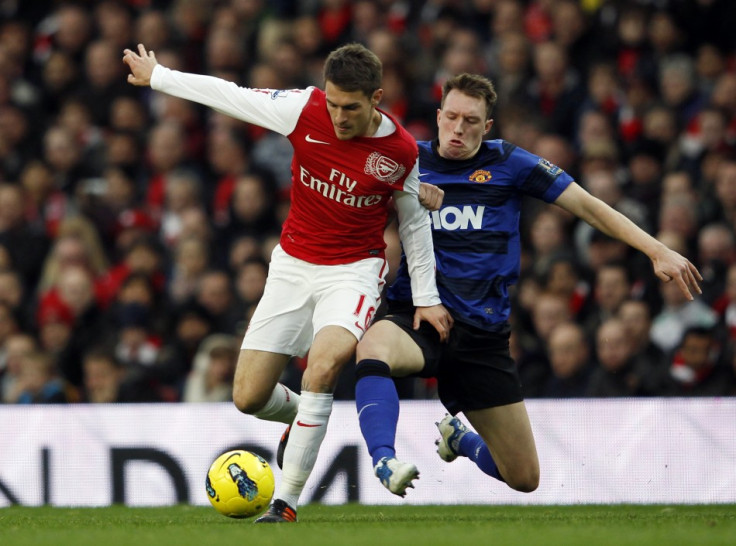 Ferdinand called on Hodgson to give young players such as United's Jones a chance to show how useful they are in the lead up to the 2014 World Cup.
"I'm reading a lot of stuff about how it's time to get the youngsters in and all of that but you only find out if they can do it when you throw them in there," he explained.
"What did we learn about Alex [Oxlade-Chamberain] and Phil at this tournament? Do we know how much influence Alex can have on a game in a finals?
"He did fairly well against France, so why not persist with him and let him grow into it?
"As for Phil, we will now have to wait until the 2014 World Cup in Brazil, provided we qualify, to see how good he can be at the highest level. Expectations were low so the manager had a free shot to find out about our youngsters and I feel it was a missed opportunity."
Hodgson commented yesterday that the likes of United's Chris Smalling and Tom Cleverley would be given more of a chance in England's remaining fixtures this year after the pair suffered from injury problems, while Kyle Walker and Jack Rodwell are also believed to be in the manager's plans.