Cristiano Ronaldo could return to Manchester United for around £60million if Sir Alex Ferguson is prepared to allow goalkeeper David de Gea and winger Nani to move in the opposite direction.
The Sun has reported that Ronaldo has confided in his former Manchester United team-mates that he would like to return to Old Trafford and that he could leave in the summer when he will have just two years remaining on his contract.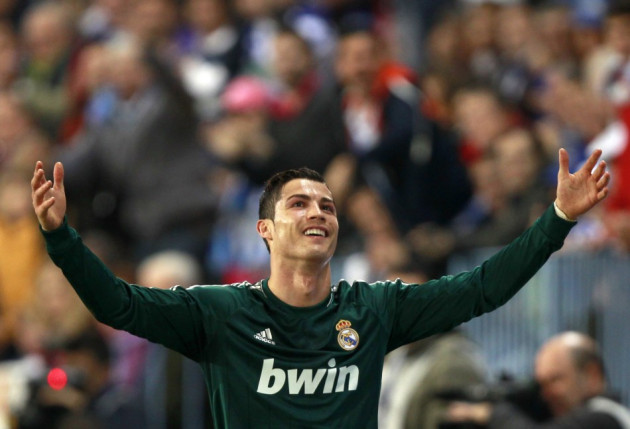 Reports in the Spanish press have stated that the forward has informed officials that he will not extend his contract, which could tempt Madrid to cash in on the world's most expensive player.
Earlier this season Ronaldo told the press that he was unhappy but it was believed to merely be a bluff to get the club to offer him improved wages.
However, the Sun believes that he may genuinely be seeking a return to Manchester United and a reunion with Sir Alex Ferguson who played such a major role in making him become one of the most feared forwards in world football.
Ferguson recently admitted that he would love to have Ronaldo back at the club after learning that he would be reunited with the Portugal international in the New Year when United take on Madrid in the Champions League.
"I'd love to see that but it's fanciful thinking really. First of all, how much it would take to get him from Real Madrid? And second, I don't think there's any chance they would want to sell him," said Ferguson.
"But you never know. I don't know when his contract finishes. He may want to go to another club at some point in his career and I'd hope he would want to come here. But that's a long way off."
However, much would depend on whether United would be able to match Ronaldo's wage demands, and whether Ferguson would be prepared to allow Nani and De Gea to leave the club.
Nani has fallen out of favour in recent months with Ashley Young and Antonio Valencia preferred in wide areas, but De Gea has seemingly become the number one ahead of Anders Lindegaard.