Rio Ferdinand has admitted that Manchester United's defensive line up hasn't been good enough this season, with the 34 year old insisting that the side will stop letting the goals in come the new year.
The Red Devils are currently top of the table and seven points clear of second-placed Manchester City, but their success this season has been a lot more about the strikers than keeping the opposition at bay.
On numerous occasions United have had to come from behind to win a match, including on Boxing Day against Newcastle, and Ferdinand is making a New Year's resolution to stop the amount of times his side are finding themselves behind.
"When you're conceding goals at any level, you want to stop it," he told the Manchester Evening News. "We've let in far too many goals and need to change that. We have to make a big effort to push on from a good position.
"If we're going to maintain where we are, we have to sort ourselves out. A seven-point lead means nothing because we've been in positions over the years of being eight, nine, 10 or even 11 points clear and not gone on to win the title.
"We've also been behind and won it. It's a great result for us, other results also went for us, but we've got more big games coming up."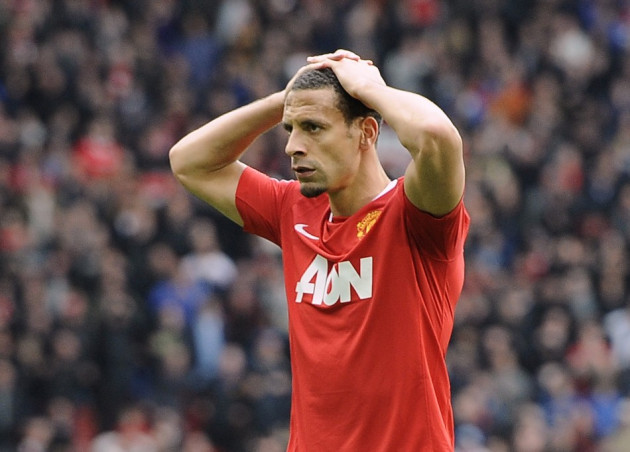 United's mentality of staying in the game until the very last minute - including against their noisy neighbours who they defeated in the dying minutes earlier in the month - is one that has been inspired by Sir Alex Ferguson himself, Ferdinand has revealed.
"We seem to make sure the punters get their money's worth when they come to the ground at the moment but it was a great show of character from the lads at the start of a really busy schedule," he explained.
"The manager has got that never-say-die sprit and it filters down through the club - we take it out on the pitch and reflect that.
"All the way through the game, we were creating chances and looked like we were on the cusp of scoring goals.
"It was really important to get the win. Their goalkeeper made a couple of good saves, and we didn't finish off a couple of chances that we created, but we have always got confidence in our boys and in the fact that we are going to score."