Redknapp: United Duo Will Be Unstoppable Against Arsenal
Jamie Redknapp says the key to Manchester United beating Arsenal lies in Robin van Persie and Antonio Valencia
Jamie Redknapp believes that Robin van Persie and Antonio Valencia will be unstoppable for Manchester United on Saturday, with the club facing Arsenal as they look to put more pressure on Chelsea for top spot in the table.
The encounter between the sides will no doubt be fiery, as it marks the first time van Persie has faced the Gunners since he departed the side for Old Trafford in the summer.
And Redknapp believes that as United make a serious push to reclaim the title from their cross-town rivals, Valencia will prove to be the key in their victory.
"A key player for them in this match will be Antonio Valencia," he wrote for Sky Sports. "He's a real power player, a left-back's nightmare and if he plays against Andre Santos I think he could really hurt him. Valencia will be too powerful and too quick for him.
"That's an area where United can have a lot of joy on Saturday, because I don't think Santos is a good defender. If he can get at the Brazilian then I expect United to win comfortably."
The pundit also insisted that despite the pressure, van Persie will come through once more for United, even if he doesn't plan on celebrating his goals on the day.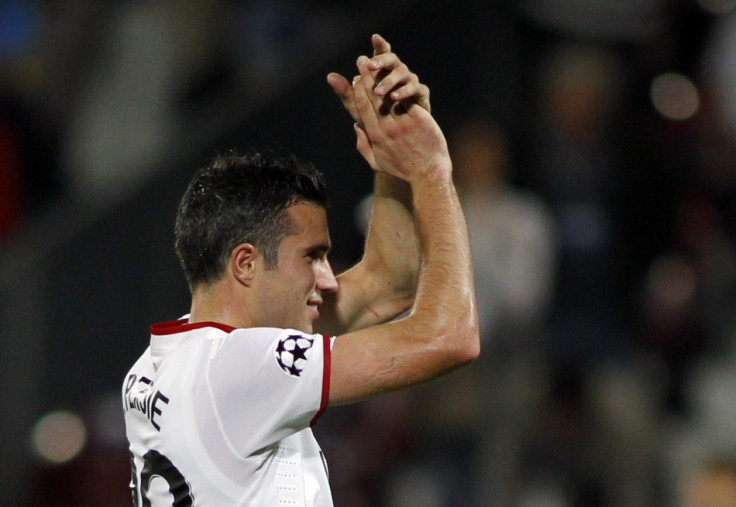 "United have got better players than Arsenal at the moment, Van Persie, for me, is a certainty to score, and I can see the hosts winning this one 3-1," he explained.
"Last year that philosophy allowed their captain, talisman, top scorer Van Persie to join Manchester United and the Dutchman has had a great start to life at Old Trafford.
"He meets his old club for the first time on Saturday and I'm sure he'll get a bit of stick from the away fans in the corner of the stadium but it'll be easier for him as United are at home. It would have been a lot tougher if his first meeting with Arsenal was at the Emirates.
"He'll be looking forward to this match and I'd be amazed if he doesn't score. His movement at the moment is exceptional and he's playing as well as he was last season for Arsenal.
"He'll be taking on some familiar faces when he lines up against the Gunners' defence but I'm sure they'll be a lot more worried about him than he is about them."
© Copyright IBTimes 2023. All rights reserved.