Manchester United striker Robin van Persie has revealed that he knew from the moment that he left Arsenal that he would be winning the Premier League trophy this season. The Dutchman, who has only won an FA Cup in his eight years at Arsenal will be handed his first Premier League winner's medal at the end of the season, something which he has been anticipating for a long time.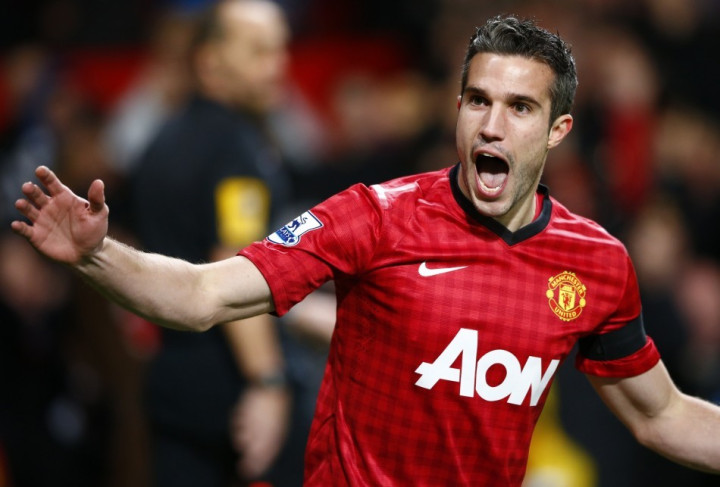 The Red Devils secured their 20th league title against Aston Villa last month with a 3-0 win at Old Trafford. Van Persie was instrumental to their success, scoring 25 goals this season in the league and is favourites to land the golden boot for the second year in succession.
"But from day one at United I was almost certain we'd win trophies - not in a couple of years but this year. I saw the players training, I saw the way they behaved, the way they lived, their mentality, the way the staff worked, the way the manager and staff acted. When all those elements combine you end up with a team of champions," Van Persie said.
The 29-year-old believed that winning trophies would be a regular occurrence for him since his time at Feyenoord, but realised after coming to Arsenal that the competition is fierce and the result not all that simple. However, the Dutchman has been plagued with injuries since his transfer to the Premier League, and this season marks the third in his nine seasons in England where he has managed to start in more than 20 league games in a season.
"As a youth player I was used to winning trophies, right through from Under-12s to Under-18s. We won the UEFA Cup at Feyenoord three months after I started and I remember thinking 'OK, this will happen every year'. I won the Dutch Cup the next year but I've realised since then that it's not that simple," the Ducth international added.
"I've had to wait a long time to be a champion and it's even nicer than I thought, it tastes lovely. I feel like I'm floating on a cloud. This is the feeling you dream of. Everything is about lifting the trophy," former Arsenal skipper concluded.