Van Persie 100% Sure United Will Be In Trophy Hunt Under Moyes
Robin van Persie has declared that he is "100%" certain that Manchester United will be in the trophy hunt next season with David Moyes at the helm.
The Dutchman celebrated his first Premier League title in his maiden campaign at Old Trafford following a £24 million move from Arsenal last summer, a campaign where he also finished as the league's top scorer.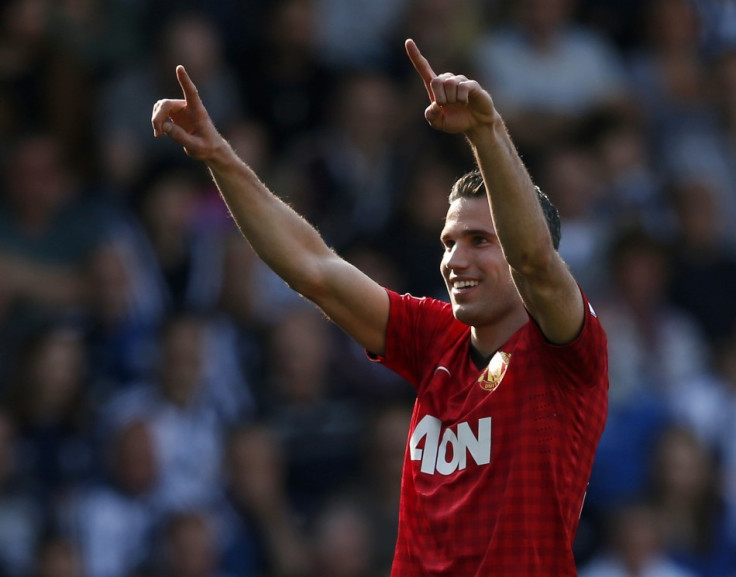 Following league successs, Sir Alex Ferguson made his ground-shaking retirement announcement, before the club swiftly addressed the issue of a successor by appointing Moyes after a unanimous decision was met. Despite the transition the club has undergone, van Persie doesn't envisage a change in the winning ways at the club.
"This is a great bunch of players," van Persie told MUTV. "Everybody wants to work for each other and share the success.
"I'm 100 per cent sure we will play for trophies every year and, hopefully, win a few every year. That's our standard for this team.
"Of course we get a new manager next year and everybody is looking forward to that. It's a new challenge for everyone. We'll have a nice break now and go again."
Having been desperate to taste Premier League success after a trophyless seven year spell with Arsenal, van Persie's desire to secure more success is burning brighter than ever. Not satisfied with one league title, the former Arsenal captain looks to have embraced that undying hunger for further success that defined Ferguson, with his eye already on more accolades.
"I am not thinking I have my medal and this is it," van Persie continued. "It tastes beautiful. But I know how it feels now and I want more. That is the idea of all the lads.
"It is a great feeling to achieve it. We can enjoy it. It only gives you the taste for more. Hopefully next season we can win the double.
"I do think it is important for a player to win medals. You play football to win. If you add up all those wins it has to end up in a big trophy. "
The Dutchman has become an instant hit after a wonderful first campaign at Old Trafford where he has struck 30 goals in all competitions, 26 of those coming in the league.
© Copyright IBTimes 2023. All rights reserved.