Sir Alex Ferguson has revealed the reasons why he was willing to pay big money to bring striker Robin van Persie to Manchester United, with the Scot insisting that in modern transfer negotiations you need to be willing to pay over the odds for a player if you want them badly enough.
Ferguson is renowned for signing young and up and coming players, with the manager not often dipping into a bidding war for a big-name player over the age of 26.
But in van Persie's case, the United man made an exception, which has so far paid massive dividends as he takes the mantel as the league's top scorer and continues to score winning goals for the English giants.
And Ferguson says that he needed to shell out around £24 million to make sure he got van Persie, if only to show his commitment to bringing the player into the United fold.
"The first thing we looked at was the player's ability," he told the United website. "To pay that amount of money was a lot for a player in his last year. But the thing about that is that it was proved a year before when City played £24million for Samir Nasri - you either want him or you don't want him.
"If you want him, you have to pay the price the club is sticking out for. We wanted Robin badly so we were prepared to go the extra mile for him. It's just the way the game is nowadays.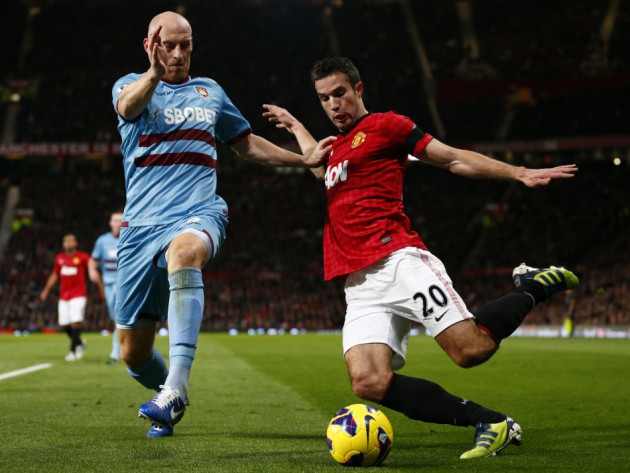 "Obviously if you're negotiating with a club who still has the player under contract for another three or four years then they're in a better position, but at the end of the day negotiations are negotiations."
United face Liverpool this weekend in what is a must win for both sides; while the Reds are looking to push for a top four spot, Ferguson's men are hoping to keep their advantage over Manchester City at the top of the table.
And though Luis Suarez would appear to be United's biggest threat at keeping their seven point advantage alive, Ferguson insists he will be concentrating on his own side's winning formula and won't focus on one player.
"We want to concentrate on ourselves," he explained. "We pay respect to every opponent and analysis of our opponents is important. You should always give your team as much information as you can.
"Sometimes you can overdo it - going back 20 years ago we could show players a full game on video but these days that doesn't happen.
"They don't have the concentration. Now we condense it to the important aspects of the game. Suarez is no different to other good players we come up against in the league."