Kagawa Left Glum After Premier League Success
Manchester United midfielder Shinji Kagawa doesn't believe he contributed enough to his side's Premier League title success.
The Japanese international arrived from Borussia Dortmund in the summer after lifting a league and cup double with the Bundesliga side last season, but despite tasting success in his maiden Premier League campaign, feels he should have contributed more.
"I was looking to produce even more results. I was injured and I felt things didn't go well easily," the playmaker said, Sky Sports report.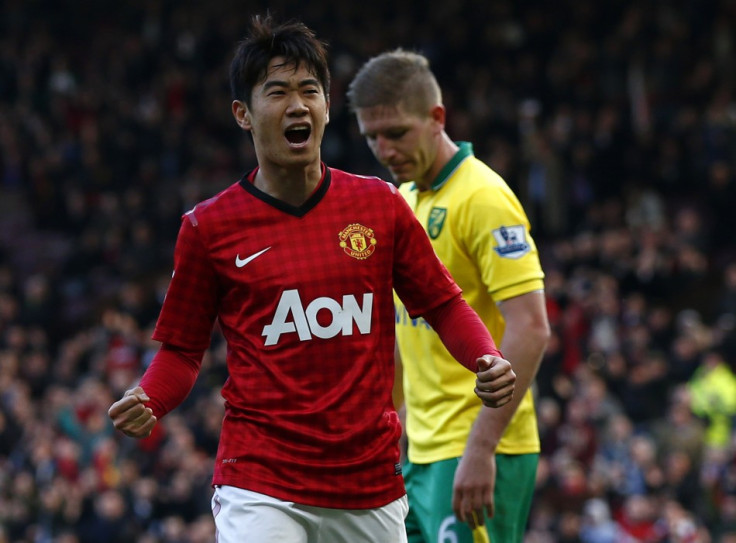 "I had a lot of conflict, frustration and worries. In that sense, I think it has been a profound year.
"Honestly, I haven't contributed as much as I did at Dortmund. I was even injured. I still don't quite have that feeling of accomplishment."
A knee injury in October kept the former Dortmund man out for two months, an unfortunate incident that decelerated the midfielder's progress after an impressive start to life in the Premier League.
Following sporadic appearances over the winter months, Kagawa's role in the first team grew in significance towards the latter stages of the campaign, highlighted by a hat trick in United's 4-0 win over Norwich City at the beginning of March.
Meawnhile, having lifted his third Premier League title, United defender Jonny Evans believes the hunger his side hold shows no signs of abating. The northern Irishman suggests the success he and his teammates tasted on Monday evening will have the group desperate to secure more silverware with unmatched motivation next campaign.
"We've got a lot of experience and players who are maturing at the right time," Evans told United's official website.
"The first time just makes you more hungry. You experience that feeling and you don't want anyone else to have it. You develop a selfishness and a determination to experience that feeling again and again. It's a great motivation for everyone."
"You have to look forward. That's one of the great things about the manager, he is looking forward regardless of whether we win or lose the league."
© Copyright IBTimes 2023. All rights reserved.