Manchester United striker Javier Hernandez says that all the new signings have settled in well, with the Mexico international reserving special praise for Robin van Persie, whom he thinks he can learn a lot from.
For Hernandez, the fight to get back into a starting position will be made even tougher as Danny Welbeck continues to shine for the side and van Persie aims to make his money worth in goals.
But the 24 year old says he will relish in the opportunity to play alongside van Persie at United, and will learn a great deal from the prolific goal scorer.
"I think in life you never stop learning, no matter what age you are," he told the United website. "I try to learn from all my team-mates, but obviously it's great to watch the other strikers in particular.
"They have all helped me a lot and I know I will learn a lot off Robin because he is a world-class striker who has a lot to give to the team and a lot to teach us all.
" I think for people that just love football Robin is like Wazza and other top players, you just need to see them play.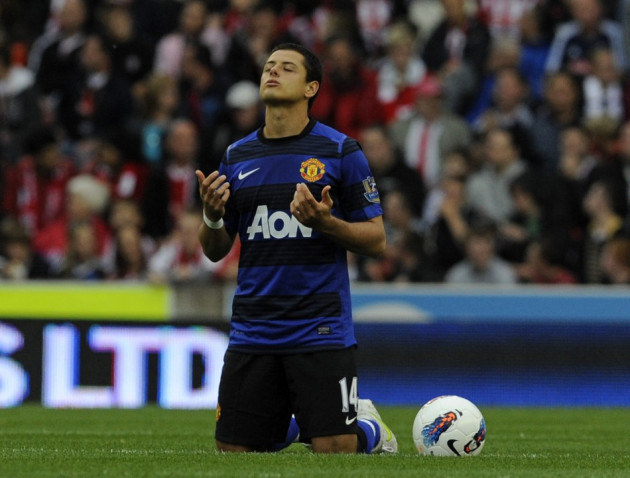 "Even if you're not a United fan, you should watch players like Robin and Wazza because they are world class. Robin is someone I have always enjoyed watching - he did a lot of great things for Arsenal and we want him to do the same for us."
Besides van Persie, the likes of Angelo Henriquez, Alexander Buttner, Nick Powell and Shinji Kagawa have joined the United fold this summer.
And Hernandez insists they are all settling in at Old Trafford very quickly, and will help take the club to higher heights this season as they aim to take the title back from Manchester City.
"It's been great," he said of the new players coming into the squad. "I know how they feel because two years ago I was in the same position.
"They have all settled in very well and they're all working very hard. You always know that when the gaffer brings players to the club it's for a reason. It's because they have the level to be in this team and to help us improve."