Manchester United have fresh concerns at the back after the news that Phil Jones is the latest player to suffer an injury set back.
Sir Alex Ferguson has had a lack of options at the back so far this season and in the opening game against Everton was forced to play Antonio Valencia at right-back and Michael Carrick in the centre of defence.
Jones had suffered a back injury while on duty with England right at the start of the campaign but had begun to train again and was said to be close to returning to action.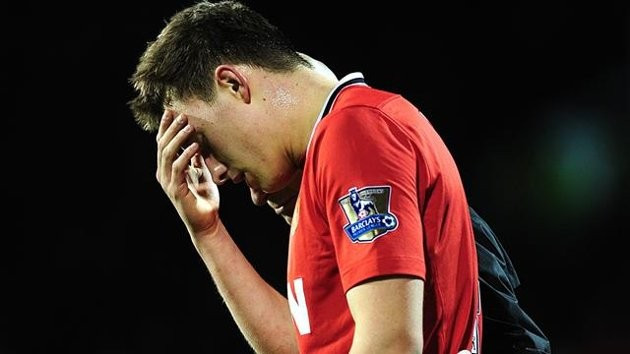 However, the 20-year-old has now suffered a knee injury which will require surgery and rule him out for another eight weeks.
Fellow Manchester United centre-back Chris Smalling is also out of action after a difficult spell on injuries which kept him out of the England squad at Euro 2012.
The 21-year-old suffered a groin injury in the final game of the season which ruled him out of Roy Hodgson's England squad, only to break a metatarsal during pre-season which will keep him out for a further month.
Jonny Evans did return to training as he joined up with Northern Ireland in order to try and regain some fitness, but he admitted that he had felt some pain in the ankle that required surgery earlier this summer.
"I've only played one reserve game this season after having the surgery in the summer so, to be honest, it was just good to get back on the pitch," Evans told the Manchester Evening News.
"But I felt my ankle after about five minutes. It was the same one I had surgery on in the summer but I got a heavier strap put on it and I was able to carry on for the second half.
"I was disappointed I felt pain so quickly in the game but if I'm being honest, I always expected I would feel a little pain - just not that early.
"After a couple of painkillers it did feel a bit better and if anything I felt stronger as the game went on, but I had a heavier strapping on then."
Ferguson will have to hope that established duo Rio Ferdinand and Nemanja Vidic do not pick up any injuries in the coming weeks as Manchester United face tough games against Galatasaray and Liverpool later this month.
Both players have only just returned to full fitness and with the transfer window now closed, Ferguson will pray that United's defensive woes are coming to an end.