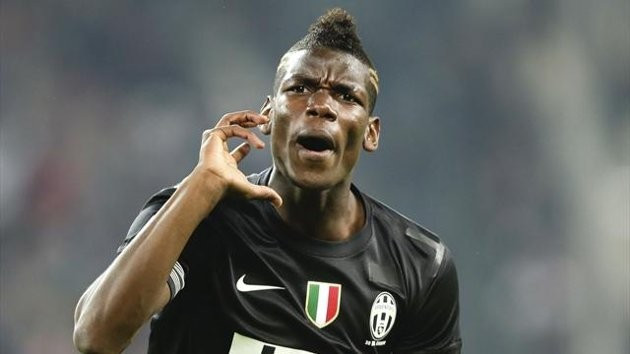 Manchester United boss Sir Alex Ferguson may well view Paul Pogba as the one that got away. It is not often that the wily Scot loses out in the transfer market but when Juventus signed the Frenchman for a nominal €1million in compensation it appeared he had been outmanoeuvred.
United had worked hard to land the powerfully built youngster, convincing him to leave behind his native France, where he had made headlines captaining the Le Havre Under-16 side and becoming a permanent fixture in the French youth setup, for the Carrington training complex in Manchester.
He quickly adapted to the change and after impressing for the Under-18 side was promoted to the first team squad and assigned the number 42 shirt for the 2010/11 season. Seven first team appearances followed, along with a string of goals made famous on youtube for United's youth sides, before murmurs began to circulate that he would not sign a new contract.
The rest is history. Ferguson desperately wanted to keep Pogba at Manchester United as he truly believed he had a big future ahead of him. The midfielder refused his advances and decided that Italian champions Juventus would give him a far better chance of establishing himself in the first team.
Just four months into his spell at La Vecchia Signora and Pogba has already managed to draw superlatives from his fellow players, his coaches, and perhaps most important, the Italian press who have clearly taken to his all-action displays.
The 19-year-old has already matched his number of appearances at United; has doubled the number of league appearances [six] and has already scored two goals. The last of which came on Wednesday night when Pogba gave the biggest indication yet that he can be one of the stars of the game.
He was at the heart of everything that was good in the Juventus performance. He had a goal [rightly] ruled out for offside after just 15 minutes, while moments later a left-foot shot would thunder into the post from the edge of the area.
When Juve did take the lead, it was a delicate chipped bass from Pogba which found Emmanuele Giaccherini who headed the pall into the path of Fabio Quagliarella to poke the ball into the waiting net.
Bologna would equalise and it looked as though Juventus' unbeaten run of 49 games would be severely tested. With a huge game against Inter at the weekend, it seemed points would be dropped before the rangy figure of Pogba met a cross from Sebastian Giovinco with just minutes remaining to seal all three points.
"Pogba is an incredible player. He impressed me with his quality, physicality and personality," stated Bologna coach Stefano Pioli. "He's not just a player for the future, he's already such a strong player right now."
Juventus assistant coach Angelo Alessio was equally gushing when describing Pogba's display in the 2-0 win over Napoli in which the midfielder volleyed home from the edge of the box. "Pogba was in great shape, and scored a wonderful goal. We know he can become a fantastic player."
Italian publication Gazetta dello Sport was so awestruck by his performance that they felt it would be impossible for him to be overlooked for club and country. "Will Ferguson curse over not having kept him at Manchester? Very probably yes. Will Didier Deschamps, the France manager, call him up for the first time in a few days? Very probably yes."
The performances of Pogba have repeatedly earned him comparisons to former Juventus and France midfielder Patrick Viera. With this performance it was easy to see why. Powerful, commanding and with a clear understanding of the game, Manchester United appear to have missed out.
Pogba admitted that there was interest from Inter and AC Milan when it became clear he would leave Manchester United, but he has settled well in Turin, and hopes to become a future legend at the club.
"I still have to improve. I have to grow," stated Pogba after the game against Bologna. "Conte is always reminding me of that. I lack experience and I'll get it at Juvetus under him.
When asked if he was at all shocked to be included in the first team plans, his confidence showed, stating: "I am not surprised but happy and proud. I came here to play. Platini and Zidane are in Juve's history. I want to be the future."