Sir Alex Ferguson has suggested that the club have already established who they will be targeting in the summer transfer window.
Manchester United celebrated their 20th league title just eight days ago, but with Manchester City and Chelsea likely to already be underway with their transfer plans, Ferguson has indicated the club have been investigating possible signings for the past" three or four months."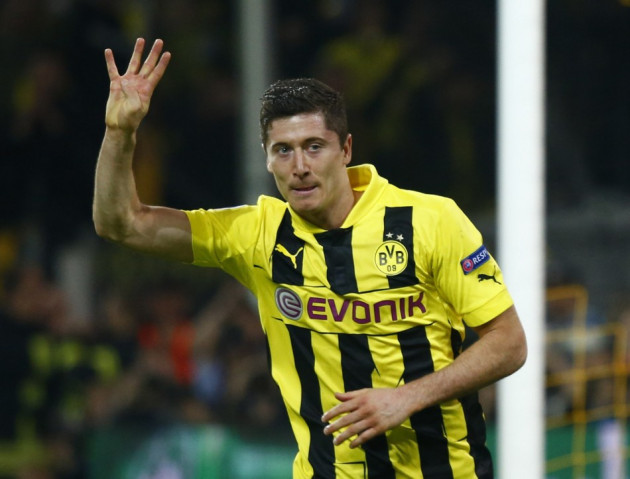 Although names were expectedly withheld, Ferguson confirmed that the club has been busy at work in identifying players capable of improving the club.
"We've been doing a bit of work on that over the last three or four months, targeting who the players are that we feel could enhance us, make us better or help us maintain the level that we are at," Ferguson wrote in the club's official magazine.
Ferguson also stressed that the club must adhere to a transfer policy that seeks to respect the current structure at Old Trafford, suggesting the club will continue to enlist the services of younger players capable of developing into genuine world class talent.
"You have to look at the structure of the club at present, in terms of the number of first team players we have at 23 or under," Ferguson said.
"David de Gea, Rafael, Phil Jones, Chris Smallling, Alex Buttner, Nick Powell, Tom Cleverley and Danny Welbeck. Shinji Kagawa and Chicharito [Javier Hernandez] are 24. Jonny Evans is 25 and Wayne Rooney is hitting his peak at 27.
"Older players, like Ryan Giggs, Paul Scholes and Rio Ferdinand may be coming towards the end of their careers, but these young players are the foundation for the next five or six years, irrespective of the players breaking through, like Adnan Januzaj, the Belgian boy, who's really looking very good."
Ferguson also chose to reassure fans that the club will be able to compete with the likes of Manchester City and Chelsea, who will be looking to address the issues in their squads which saw them fall so far behind United this season. While acknowledging that United may not have the financial backing of some of their Premier League rivals, Ferguson is confident of an effective summer ahead.
"Hopefully the players we bring into the club in the next year or so will be of the quality we need," Ferguson added. "We're competitive in the market, we're not Chelsea or Manchester City in terms of money but we're competitive."
After bringing Shinji Kagawa, Nick Powell, Alexander Buttner and Robin van Persie to the club last summer, the club have inevitably been linked with a number of players following their domestic success, chiefly Borussia Dortmund forward Robert Lewandowski.
Benfica duo Nemanja Matic and Ezequiel Garay have also been touted as potential targets, as has Porto attacking midfielder James Rodriguez.