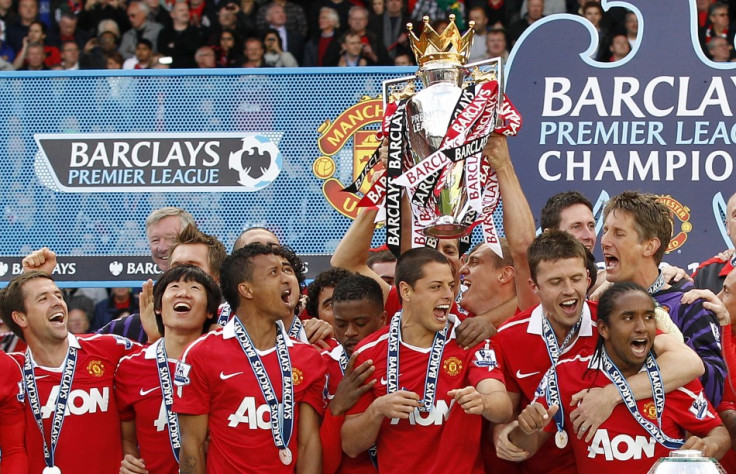 Manchester United have moved to sign a precociously gifted five-year-old by the name of Charlie Jackson, after the Manchester City supporting toddler impressed the Premier League champions' coaches at a local community training programme.
Manchester United were made aware of Charlie, who shares a Manchester City season ticket with his dad at the Etihad Stadium, when the boy was just three years old whilst he was training with Footytotz, a community football programme for boys and girls. The defending Premier League champions' identified Jackson as a special talent but decided to wait until he was old enough before inviting him to start at their development centre
Jackson's father Andy has admitted his prodigiously talented son took some convincing to join Manchester United because of his love of all things Manchester City.
"His idols are Joe Hart and Mario Balotelli and at first he was mortified at training with United. He didn't want to go." Charlie's father told The Manchester Evening News.
"Eventually I had to tell him, 'Look, we'll let United train you up. Then when you're really good, you can go to City'.
"Now he trains with United every Wednesday. He started school in September, but when he plays football it's like the ball is stuck to his foot.
"He loves training with the club now. Everywhere we go people just stand and watch. They can't believe he's only five.
"But we haven't set Charlie any long-term goals. The moment he stops enjoying football is the moment we look at doing something else with him."
It was Charlie's mother Claire, 38, who initially identified her son's special talents and encouraged her husband to take him to Footytotz in Denton, Manchester, and although it has resulted in the attentions of Manchester United, Charlie's father admits he would love to see his child one day play for their bitter Premier League rivals.
"My wife mithered me to take him to Footytotz to begin with because she thought he was really good and was sick of him running around the house with a ball." Andy said.
"It ended up being the best thing we ever did.
"We haven't set him any long-term goals. The moment he stops enjoying football is the moment we look at doing something else with him.
"There's no pressure on him at all but it would be nice if he plays for City one day."
Manchester United have always prided themselves on producing young English talent, think David Beckham, Paul Scholes and Gary Neville. But the club were eager to stress their nurturing of Charlie at this early juncture was merely a matter of helping the youngster enjoy the sport.
A Manchester United source told The Sun: "As Charlie's only five, we can't sign him for four more years. At this stage it's more about getting kids to enjoy sport."