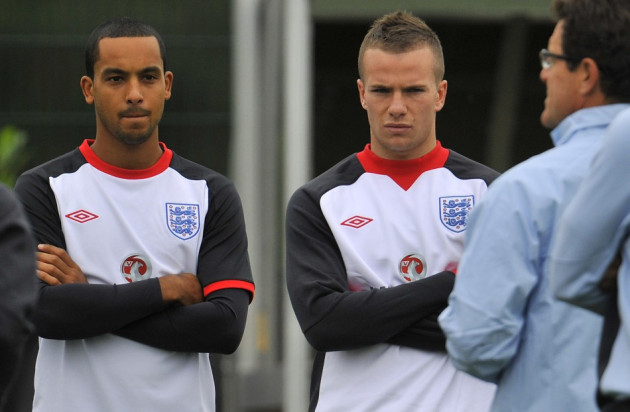 Tom Cleverley is the "best home-grown" player Manchester United have had since Paul Scholes, according to former United youth coach Eric Harrison.
The 22-year-old midfielder impressed during the opening weeks of the campaign but has seen his season curtailed by injury, the latest of which will keep him side-lined until Christmas.
Cleverley filled the hole vacated at the heart of Manchester United's midfield following the retirement of Paul Scholes in the summer and his eye-catching displays have put him in contention for a place in the England squad for 2012.
Former Manchester United first-team coach Harrison believes Cleverly is one of a number of promising young players who could emulate the celebrated Class of '92.
"Cleverly is the best home-grown young player Manchester United have had since Paul Scholes. No question," he told ESPN Soccernet.
Harrison has predicted the young cohort of Cleverley, Chris Smalling, Phil Jones and Danny Welbeck could become a staple of the Manchester United first-team for years to come.
"It's been a long time coming but they're getting very close to the group I had - Ryan Giggs, Paul Scholes, David Beckham - that glorious group which we call the Class of '92," Harrison added.
"These kids, fortunately - and I'm very, very pleased for the club - they're getting very close. Whether they'll get as close or get better, who knows but they're a wonderful group of players.