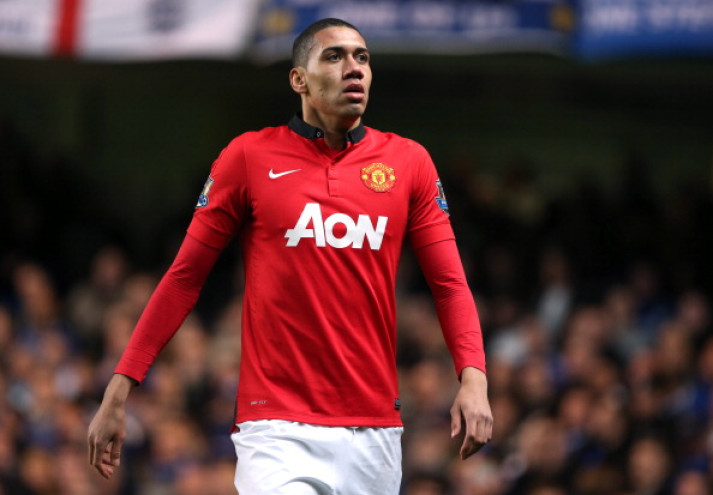 Manchester United centre-back Chris Smalling has welcomed Jonny Evans' return to action, even though he is aware the Northern Ireland defender will provide him with competition for a starting role in the heart of the defence.
Evans fractured his foot during the 5-3 defeat against Leicester City on 21 September and has since missed the last nine Premier League games.
But after playing twice for the reserves and the under-21 side, manager Louis van Gaal confirmed on Friday 5 December the centre-back is available for the first team ahead of the trip to Southampton on Monday 8 December, while Phil Jones has also returned to training.
And with the Dutch boss likely to pair a left and right-sided player in the defence, Marcos Rojo is expected to keep his place, while Smalling may have to fight with Evans for the other role in the line-up.
"I think he [Van Gaal] likes to have good balance with the left and right footers on either side of the centre-half partnership," Smalling said to Manchester United's official website.
"Over the years, we've not always had a left-footer and, more often than not, you can get away with it. If you have a good touch, you can play with either foot but I can fully understand his point about the balance. Having one right and one left, I can see that.
"I think Jonny is naturally right-footed but has played a lot on the left and I've played on the left as well. It's good to get numbers back as we're very light in defence and he came through the reserves' games and has been training with us. It's good to see options coming back."
After being sent off during the defeat against Manchester City, Smalling has been in excellent form during the consecutive wins over Arsenal, Hull City and Stoke, even scoring a goal against the Tigers.
Even though Jones is also close in his return to action, Smalling, who is disappointed at not being involved in European football this term, hopes to keep his place in the line-up ahead of the busy Christmas period to help his side to secure a place in the Premier League's top four.
He said: "We have got a lot of games and it's what we like. It's all good training and you can train all day long but there is nothing that really beats a game.
"Even when we were in it [the Champions League], I would watch it on the other night anyway. Even more so this year. It's a bit gutting that we're not involved but you can see the standard of football we need to make sure we rise to.
"You hear the Champions League music when they all line up and it's just a case where we've been in it year after year, so it's a sad time. We'll be making sure we don't miss out again next year."