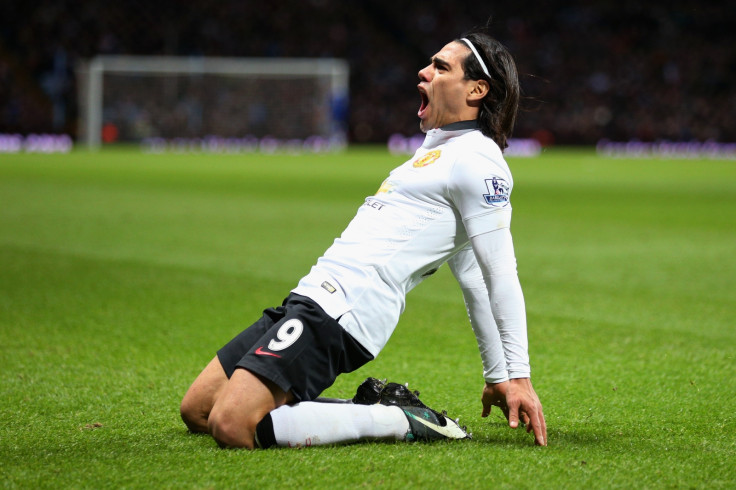 Manchester United striker Radamel Falcao has claimed "he is enjoying his life" at Old Trafford and in the Premier League, stating the English league "is more attractive" than Ligue 1, where he played in the previous campaign.
The Colombia international moved to Monaco in the summer of 2013 from Atletico Madrid but, according to the reports, he regretted his decision from the very first day at the club, as he was never happy in Ligue 1.
Although it was said he was likely to join Real Madrid, Falcao made a sensational move to Louis van Gaal's side on deadline day last summer after United agreed a lucrative loan deal with Monaco, with the option to make it permanent for around £44m at the end of the current campaign.
The striker struggled to make the impact expected at Old Trafford during the first part of the season due to a calf injury. However, he is regaining his form after starting the last five games, while scoring point-saving equalisers at Aston Villa and Stoke City during the busy Christmas period.
Having played in Portugal, Spain and France, the striker says the Premier League is better than Ligue 1, suggesting he is not interested in returning to his former club.
"It's more attractive than the French league. Defenders are stronger and more aggressive. In a good way, you know? It's intense and, well, overall just more physical," Falcao said, according to Manchester United's official website.
"I'm good. My family are comfortable. We're enjoying life in Manchester and here at the club. The people have been great with me, with my family. We're happy and very grateful.
"Right from the start, they [my colleagues] welcomed me. They supported me and helped me with whatever I needed. They are a really humble group of players, really decent and, well, I was taken aback by how kind they've been."
Falcao hopes now to improve his goal tally in the second part of the season to repay United fans' great welcome.
He said: "First of all, I'd say thank you so much for the way the fans have treated me. Then I'd want to wish them a happy 2015 and I hope that we can bring them some happiness."