Jamie Redknapp claims that Michael Carrick isn't receiving enough praise for his performances this season, with the Manchester United midfielder putting in a huge effort for England in their World Cup qualifiers over the last week.
The Three Lions thrashed San Marino 8-0 five days ago, but were unable to repeat their heroic efforts against Montenegro, drawing with the Group H leaders 1-1 last night.
But while there were a lot of disappointments for the side on the night, with a poor second half performance costing them dearly, Redknapp is seeing the positives in Carrick's form at least.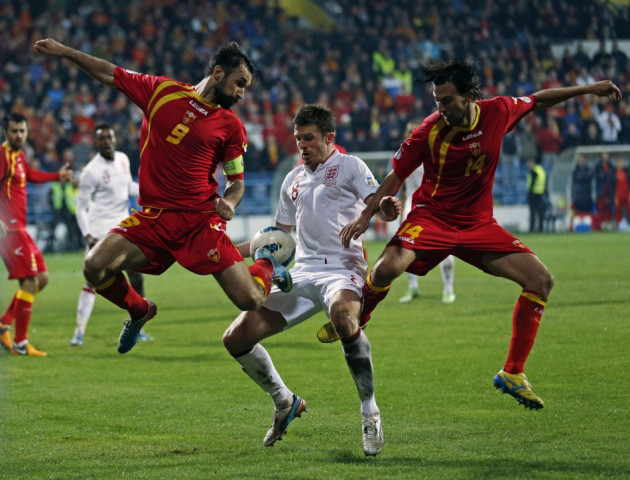 "Michael Carrick is in the form of his life and we saw him at his best in the first half," Redknapp said of the United star in the Daily Mail.
"His passing success rate was 92.2 per cent and he deserves more praise for his work. Everyone is starting to see what a player he is. His simplicity is his success but it can also go unnoticed.
"It's a good habit and England would be a better team if others followed his example."
Redknapp wasn't so kind to Carrick's United teammate Tom Cleverley, who failed to make an apt replacement for the injured Jack Wilshere over the 90 minutes.
"Tom Cleverley had a decent first half, but was a bit lost after the break," he explained. "That No 10 playmaker role off the front is a specialist position.
"You need to be able to play with your back to goal, go and get the ball, hold it up and make your team play. Rooney plays it well, but he's our centre forward too. Jack Wilshere is the man for that role, when fit. We need him back."
England are currently second in their group, with Poland four points behind the side in third place. They will now wait until September to begin their last four World Cup qualifying matches, facing Poland, Montenegro and Moldova at home and the Ukraine away before the final positions are decided.